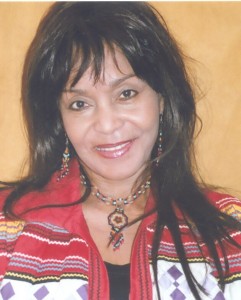 Master's Degree former educator, painter, journalist and poet KB Schaller once taught creative arts in a Seminole Indian Reservation academy and the learning disabled in public school systems.
Her true love, though, has always been creating her own fantasy world. As a school girl, her first story began as an English composition, How the Mermaid Learned to Swim, which she decided to illustrate. Her "blockbuster" went for ten cents a copy.
As she began to appreciate more deeply her Cherokee/Seminole heritage, her focus shifted to issues regarding Native Americans.
Her debut novel, Gray Rainbow Journey won a USA Book News National Best Books Award for Multicultural Fiction, and was a Finalist in both Religion and Mystery-Suspense in the same competition.
Schaller is an occasional contributor to the Seminole Tribune and Indian Life newspapers. Also a guest blogger, she writes historical and opinion pieces that focus on Native issues.
She is a member of the Native American Journalists Association, Florida Freelance Writers, Florida Publishers Association, LinkedIn sites and other writers organizations.
Born in North Florida, Schaller has also lived in Mississippi and the Florida Everglades.
She resides in the Miami/Fort Lauderdale area and is currently writing a third novel in the Journey series. Continue reading "Featured Author K.B. Schaller"