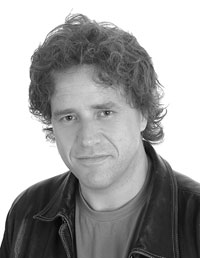 [Author's Note: we recommend reading this post only after having imbibed at least a triple-strength portion of your preferred caffeine-based beverage and propping each of your eyelids open with a matchstick.]
Self-publishing is power. The power to sidestep agents and traditional publishers. The power to it your way. But with power comes responsibility. You're going to publish without a traditional publisher, so without all of the behind-the-scenes support that publishers employ before a product comes to market. In that case, there's one thing you need to get yourself, apart from a reliable supply of happy pills. It costs nothing but your time and a small ability to make decisions. It can help your writing, your editing, and your proof-reading, so leaving your angst and self-torture to roam free over characterisation, plot and exposition. It's called a House Style.
Each traditional publisher, whether of books, magazines or journalism, has a House Style, a document which states how certain words and phrases are always used in its publications. The main purpose is so that all writers, editors and proof-readers who work for it adhere to the same rules, and thus its readers come to expect and appreciate the same quality content. Fortunately you as the self-publishing writer do not have to contend with a small army of writing subordinates who all think they know how to write better than you. But by having your own House Style, by deciding how you're going to use certain language items, you can ease your writing journey a little, and be more confident of bringing a good quality product to market.
Here are a few points I've found helpful to decide beforehand, rather than suddenly realising that I must make a decision about them just as I'm agonising over some other vital story problem. Decide these either when you begin writing or as a separate editing objective. What follows is by no means exhaustive; any proper House Style document will run to several thousand words, but I hope these results of my experiences may give you an idea of a few of the concomitant editorial issues that face every self-publisher.
#1
Variant spellings
Obviously the first step is to decide which form of English you're going to write in. With apologies to Indies Unlimited's further flung readers, by far the most common form is US English. I write in UK English mainly to annoy my American readers and because, given that there are 300 million Americans speaking US English and only 60 million Brits, a lot of whom also use US English, logically UK English must be doomed to extinction. As an Englishman, I therefore find the obviously-futile attempt to preserve UK English in my own writing to be rather agreeable.
Right, enough of the jokes. Still awake? Good.
Variant spellings fall into two categories: words you make up for your story; and different ways you can spell the same standard English word. In the first case, it goes without saying that if your hero is called "Lord Crudbasser", you need to make sure you spell it like this throughout your story, not "Curdbasser", not "Crudbaser". The easiest way is to go into Word's spell-checker and add the word to your computer's dictionary. Then if you spell it incorrectly later in the story, it should be highlighted. Believe it or not, some readers notice these things, especially pedants like me. It can take them out of your story and make them doubt your writing ability (unfair maybe, but it can happen).
Your mantra should be this: Consistency Is Everything.
With standard words you need only decide which way you like it: is your spaceship protected with a "force field", "force-field", or a "forcefield"? Does the Elvin King have "advisors" or "advisers"? In the latter example both spellings are in current, common use, so both are correct. There may be an argument that with "o" the word appears more formal, while with "e" it looks more business-like, but the choice is yours: pick one and stick to it.
When I posed this variant-spelling question to the other writers here at IU, one of them managed to break off genuflecting to the evil mastermind long enough to raise "OK" and "okay". Again, both are in current, common use, so both are correct. But here it seems to me that "okay" would be better in a line of dialogue where the speaker is not okay:
She looked shattered so I asked her, "What happened?", and she replied, "Nothing. I'm okay, really."
But in a tense, violent battle scene, one fighter might instruct another to do something, to which the reply could be "OK" and it would look fine. So here it is more a question of context.
One of my favourites is "take over" because, as a verb, it's separable, "take the company over", but you can also write it as one word, "to takeover the company", or hyphenate it, "the take-over went very well." As always, the choice is yours, but Consistency Is Everything.
Note that variant spellings are not the same as misspellings: if like me you write "clam" when you mean "calm", this is only a mistake of which spell-checker will not inform you. One of many hundreds of such possible mistakes, by the way.
#2
Writing numbers
The accepted convention is that numbers from one to ten are written as words, and from 11 and up they're written as digits. However, there are lots and lots of numbers that can turn up in your story, and you need to decide how to handle them. The most important differences arise with numbers in exposition and in dialogue:
I glanced up and the screen on the wall displayed '22.28'.
"When is the next attack due?" he asked.
"Twenty-two thirty," I replied.
The screen on the wall displays the digits 22.28, but the character actually speaks the words. This may not seem like a big deal, but a lack of care can lead to all sorts of problems. Recently I beta-read a story by a talented author who had a character saying, in direct speech, "OMG!", and I pointed out to her that the character appeared to say "Oh-Em-Gee!" rather than the intended, "Oh my god!"
A similar problem comes up with dates. Standard US English is May 30, 2012, while UK English 30 May 2012. Easy to write in exposition, but how are your characters going to speak these words? Consider this exchange:
"Isn't his party on the 24th?"
"Nope, it's on the twenty-second."
"But my birthday's on the 21st; I'll be hung-over!"
"Strange, I was sure you were born on September nineteenth, nineteen eighty-three."
You see my point: either way is fine, but Consistency Is Everything.
Note also the use of hyphens in written compound numbers. Hyphens certainly deserve a post just for them (consider the difference between an "old-furniture seller" and an "old furniture-seller"), but for now here's an example of when hyphens become important in numbers: you're writing an action scene, on a city street, and lots of stuff is going on. For the first draft you might write: 'Suddenly a young boy, who looked about five years old, ran out in front of the speeding car.' But when you edit, you realise that the sub-clause in there is really damaging the flow of the sentence, so you edit to: 'Suddenly a five year old boy ran out in front of the speeding car.' There is a risk here that your reader's eye can "trip" on the missing hyphens, briefly expecting five somethings to do something (it should be 'a five-year-old boy', to carry your reader's eye along the noun clause). If you're lucky, your reader might be sufficiently uneducated not to notice, or if you're really talented, your reader might skip right over it because they are so engrossed with your story. If you're unlucky, your reader will be me.
#3
Speech marks
Most traditional publishers enclose direct speech with single quotation marks, and then doubles for quotes within them:
'Can you believe that the boss told me I should have "a better attitude"?' Chris said.
My own House Style is the reverse, for a few reasons. Firstly, I'm middle-aged and I happen to think that doubles for direct speech look nicer; secondly, when I use doubles for direct speech, I can use singles for other types of quotes. One scene in one of my novels consists entirely of the protagonist reading passages of a top-secret military document interspersed with comments from people on a ribald TV show going on in the background. The excerpts of the document begin and end with single quotes, while the people's comments on the TV show are in doubles. If I had used single quotes for all dialogue in the book, to have used doubles for quoting the document would have looked strange, and may have distracted the reader.
Thirdly, there's the problem of when a line of dialogue ends in a possessive:
'I wish I could write a post as funny as one of Mr Hise's,' Chris sighed.
Even though we have the comma between the possessive "s" and the closing quotation mark, your reader's eye may trip up, and that alone is a good enough reason, I think, to use double quotation marks for direct speech.
#4
Capitalisation
Let's say you're writing a story in a contemporary office setting, maybe a law firm. Do you call the boss the Managing Partner, or just the managing partner? If you capitalise that job title, what about the others: partner or Partner; supervisor or Supervisor; secretary or Secretary?
Maybe you're writing a fantasy story with all kinds of relics in it. Your hero is on a quest to find the Diamond of the Everlasting Fruitcake (you can see why I don't write fantasy, can't you?). To help him he has the Sword of Immortal Nut Chopping and the Shield of the Buttery Whisk. Your story requires names like this (well, not exactly like this) because they're an accepted part of the genre, but in the dialogue the characters must refer to them as – what? The Diamond or the diamond? The Sword or the sword? The Shield or the shield? If you are inconsistent in your capitalisation because it seems too much like hard work, then it's going to be too much like hard work for your reader as well. It's far, far better to decide these elements of your House Style at the beginning of writing your story than at the editing stage. Suddenly realising you've screwed up the capitalisation of a word (as I did) will necessitate a trawl through the entire text with Words find/replace feature to catch each incorrect use. I recommend avoiding that if you can.
Remember: Consistency Is Everything, decide what you prefer and stick to it.
In summary, none of these House Style issues alone can harm your story significantly. If writing a novel is like building a house, then these House Style issues are the equivalent of scratching off a spat of paint on a window frame, or filling a nail hole in a wall. People who visit your house will never see these things, amazed as they will be at the whole design. But if you do leave a messy spot here and there, it could be the difference between giving the impression of a novel that is very, very good, and one that is brilliant.
*     *     *     *     *
Chris James is an English science fiction writer who lives in Warsaw, Poland, with his wife and three children. He has published two full-length science fiction novels and, for light relief, tries to write comedy. Recently he published the comedy-picture book The B Team and Me.
For more information, please visit his website or Amazon author page.