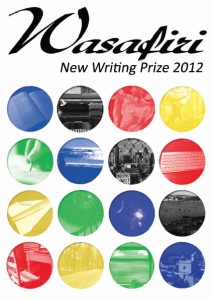 The 2012 Wasafiri New Writing Prize is now open to anyone worldwide who has not published a complete book. They are looking for creative submissions in one of three categories: Poetry, Fiction or Life Writing.
£300 will be awarded to the winner of each category and their work will be published in Wasafiri.
Entry fee: £6.00 if entering one category, £10 for two and £15 for all three.
Deadline – 5pm GMT on 27 July 2012.
For more information, please visit their website.
*      *      *      *      *
Indies Unlimited is pleased to provide this contest information for the convenience of our readers. We do not, however, endorse this or any contest/competition. Entrants should always research a competition prior to entering.