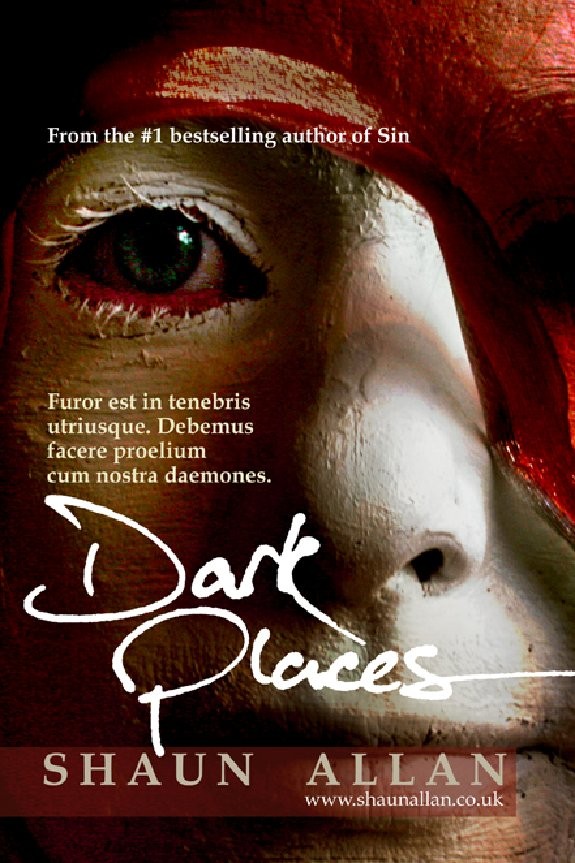 Dark Places
by Shaun Allan
Genre: Horror/Paranormal anthology
Word count: 42,000
I am Death. I know who you are…
There is darkness and madness in each of us. We must do battle with our own demons.
But…
What if those demons opened the door in the back of your mind and stepped out. What if they became real? If the night, the shadows, the reflections and Death himself walked among us? And what if they were watching you? Waiting? Thirsting…?
Dark Places. Thirteen stories. Thirteen poems. Thirteen doorways.
This book is available from Amazon US, Amazon UK, and Smashwords.
Shaun, how did you come up with the title for your book? Does it have any special meaning?
Dark Places was inspired by a comment from a fan and friend who'd asked me to critique her own work. She mentioned being in a 'dark place' when she wrote it, and it struck a cord in me, having been in my own at various times in my life.
Who was your favorite character and why?
I think Death in 'I Am Death'. He has no choice in what he does, but still wishes to feel something for those whose souls he takes. I almost feel sorry for him.
Does your book have any underlying theme, message, or moral?
I think it's about loss of control. Many of the people in the stories find circumstances forced upon them with no fault or action of their own – and often no way out.
What would/could a reader or reviewer say about this book that shows they "get" you as an author?
With both Dark Places and Sin, I've tried to inject humour into the darkness. If a reader understood that, they'd see how I battle my own demons.
Give us an excerpted quote from your favorite review of this book:
"Each piece is superbly written and takes you into the mind of each character, showing you first-hand how their emotions, thoughts, deeds and misdeeds fuel their mentalities and actions. The descriptive passages create fabulous imagery." (Amazon review)
Where can people learn more about your writing?
http://www.shaunallan.co.uk