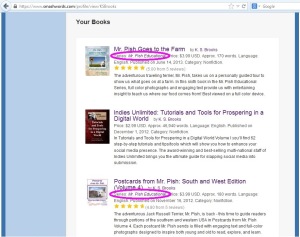 Just this past weekend, Smashwords notified its authors of a handy new tool: Smashwords Series Manager. They claim it will "improve series discovery" and they could be right. They explain about the new tool at this link.
At first I was skeptical. Then, I thought about it. There have been many times I wanted to send people to JUST my Mr. Pish educational books on Amazon.com. But I can't. I can always do a search under "Mr. Pish," but that doesn't bring up only his books. So, if this gave me the capability to do that, it would, in fact, be good. Turns out, it's very good, and I have to say, this is another advantage Smashwords has over Amazon (the other being free and discount coupons for books).
Here's a step-by-step tutorial to show you how easy it is to link your series books together with the Smashwords Series Manager.

If you want to create a series on Smashwords, go to the Create a New Series page. Don't use the word Series at the end since most sites will add it for you. If you do, then your series name will look something like "Stephen Hise Evil Mastermind Series" Series. A little clumsy, don't you think? Anyway, you will get the page at right. Type in the name of your series and click the blue button to the right: Create series.
The next screen (below) will tell you that you have successfully created your new series, and Smashwords will conveniently list all your books so that all you have to do is click the ones that belong in the series you just created. Then, click Add books.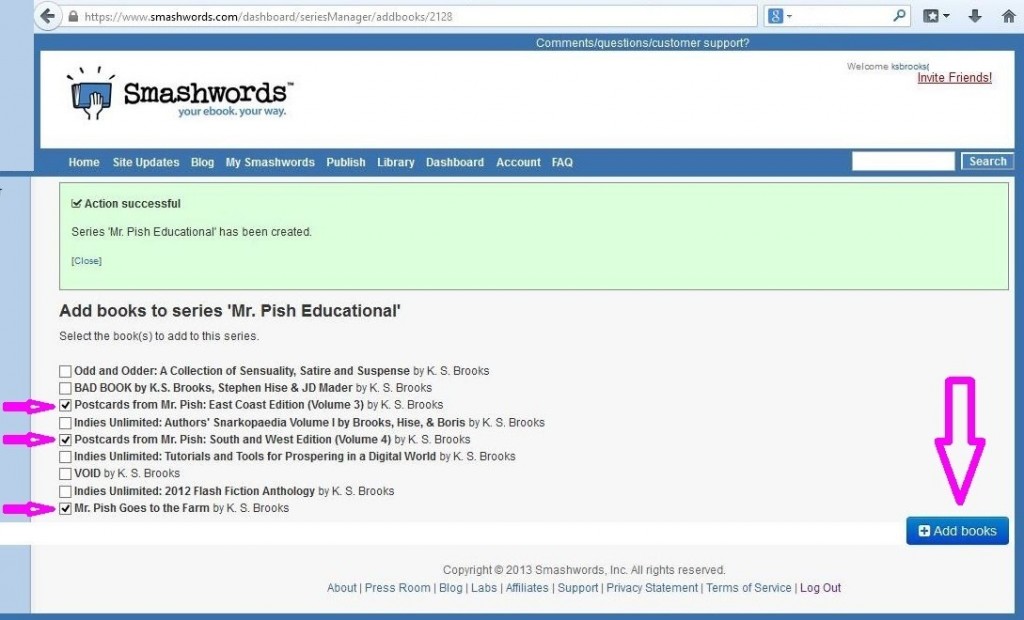 The next part is where I ran into a bit of a dilemma. The next screen (below) allows you to put your series books in order. My issue is that you HAVE to start with number one in the series. Most people would not have a problem with this, but since not all of my Mr. Pish books are available on Smashwords, I do. The book they had listed as 1 is actually 4 in my series. But, this is easily remedied. Just unclick the books under Show number? and that will solve the problem. Then click Save changes.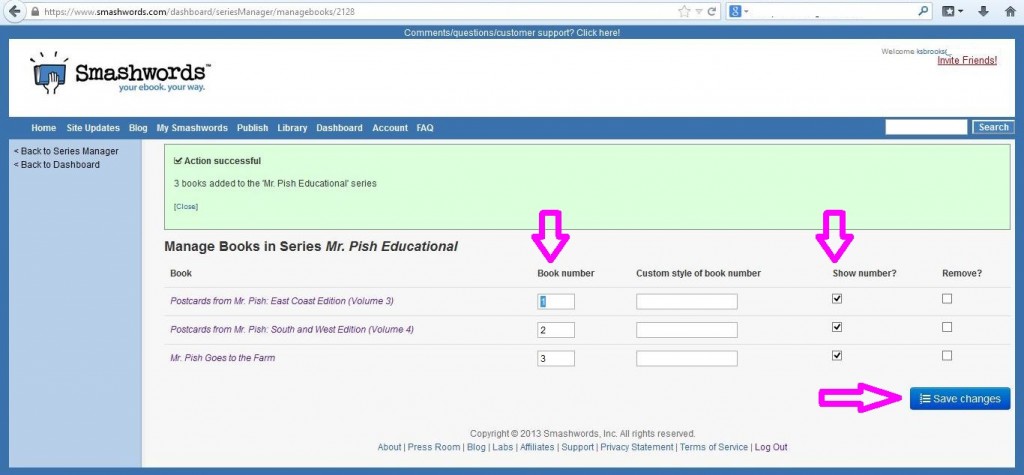 And that's it! You're done. You can look at your series anytime – and that series will have its own specific link you can share with people if you don't want them to see the other books you write. This is particularly useful for people who write both adult and children's books – it's a great way to keep them separate. Your series page will look like this: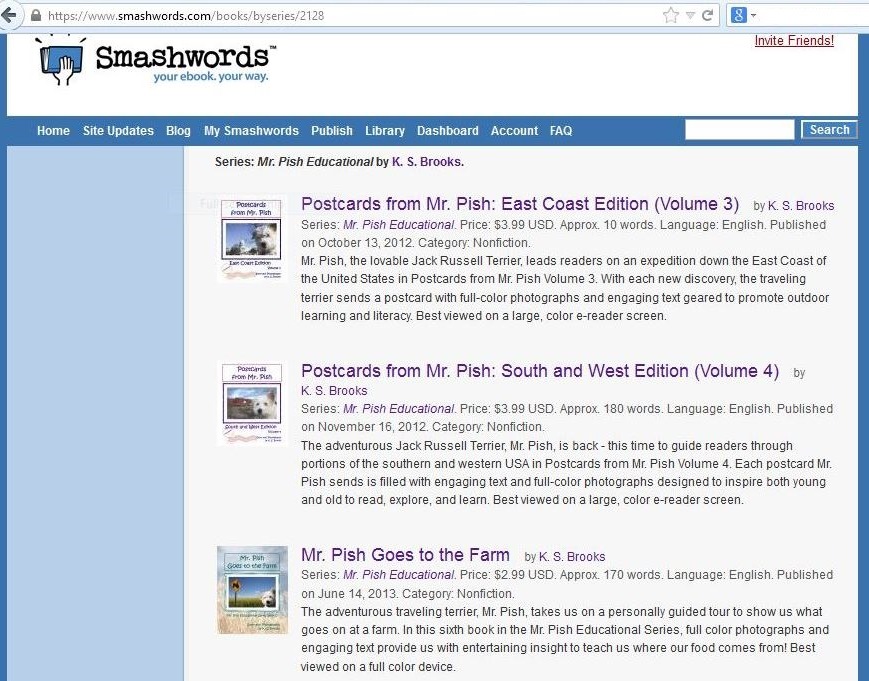 Simple, quick to do, and handy: that's the Smashwords Series Manager. Try it, you'll like it.