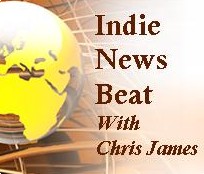 In a month when the top story should have been the Frankfurt Book Fair, what excited many people was the news that UK retailer W. H. Smith suddenly removed all self-published books it had only recently started carrying. It did this because a customer complained that a search for children's books with the keyword "Daddies" returned titles of an adult, and in some cases gross, nature. From this naive filter failure, it was only a short but entirely predictable step to the retailer reassuring its UK middle-class customer base that they would not have to suffer such distress any further, and blaming the uncontrolled orgy (pun intended) of self-published books for the problem.
While many commentators pointed out the hypocrisy in this stance, there can be no surprise. Independent Authors continue to suffer the most outrageous discrimination as mainstreams use their influence to defend their shrinking market shares, in this case by having a major UK retailer pin the blame for its own simple mistake on the perceived tawdry subject matter of many self-published books. Clearly, the message is that adult material is only acceptable if it first has the mainstreams' seal of approval.
Meanwhile, other interesting news stories have been popping up. This report claims that Pintrest is now driving more internet traffic to 200,000 publishers than Twitter, LinkedIn and Reddit combined, second only to FaceBook. Personally I find Pintrest to be less than accessible. Fortunately, my fellow minion Lois Lewandowski can help.
Elsewhere, there's plenty of tough love to be had as author Rob Eagar says that authors don't exist in the digital age, only "people who write stuff that they want other people to buy". For the Independent Author, this is a truth which needs to be acknowledged: "As you learn the craft of writing, you must also learn the craft of selling". Eagar unfairly takes a snarky bite out of poets, using them as a synonym for failure. In his view, it seems there is no middle ground, no place for authors who look at the prospect of selling themselves rather than their work with trepidation, if not dread. Eagar believes that if you're a writer, then the challenges of writing entertaining blog posts, social media posts, etc, should be in your "wheelhouse" (whatever that is), and to refuse to see this any other way is just giving in to negativity. Oh, good. I'm glad he's cleared that up.
More worryingly, a headline which will grab the attention of every Indie came courtesy of The New Republic, with "Why writers should embrace Amazon's takeover of the publishing industry". This article, which itself followed on from a New York Times report, is an accurate a summing up of the current situation as I've read in the last few months. In effect, Amazon is using its shop floor as vast, public slushpile. But now, instead of merely scooping up and promoting the few books which gain traction among readers, it's taking a moderately successful book, giving it a wash and brush up from an editor, and re-publishing it through one of its own six imprints.
Experts complain that everyone in mainstream publishing is scared of Amazon, while Amazon claims that traditional publishers are in love with their own demise. For Indies, it may not matter so much: Amazon is already the most important place for our books by far, and the fact that it's taking on the mainstreams in such fashion may be a cause for satisfaction. What happens five or ten years down the line, if and when Amazon is the only global book publisher left, remains to be seen.