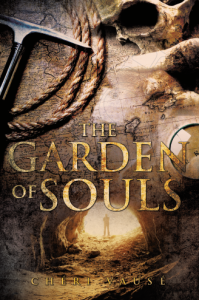 Today we have a sneak peek from The Garden of Souls, the historical action-adventure novel by author Cheri Vause.
Two archaeologists, a priest and his best friend, uncover a bizarre map that leads to the Biblical burial cave of Abraham, drawn by a famous first century Rabbi. The two friends must decipher the strange symbols on the map to locate the cave, and secure what may be hidden there before antiquity thieves catch up with them. What they encounter in the cave changes their lives and the lives of all mankind, forever.
The Garden of Souls, the action-adventure novel by Cheri Vause, is available from Amazon US and Amazon UK.
Here is an excerpt from The Garden of Souls…