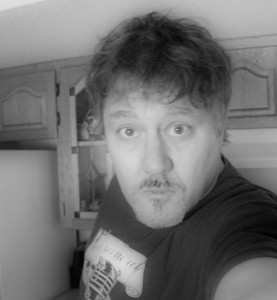 Guest post
by David Antrobus
[This is part 1 of a 2 part post. See part two here.]

As an independent writer myself, and a passionate believer in the indie ethic, I also have to acknowledge one of its major downsides: a real or perceived shoddiness in the final product of self-published authors. Which is where I now switch hats and replace the bohemian beret of the writer with a more conservative form of headgear: the editor's fedora, if you like. And no, I don't actually wear hats; it's a metaphor. Keep up.
But look. When it comes to editing, I have noticed a surprising amount of cluelessness out there in indie land. So, in the interests of demystifying it somewhat, I came up with this post. Let's state some obvious stuff first.
1. You need to edit your book.
2. It will cost you money.
There is no getting around those two things. No writer has any business publishing work that's not ready for the market; it's unprofessional and insulting to both readers and your fellow writers. Plus, as I read somewhere recently: "It is better to know the boat has holes before the tide comes in."
But now we hit the first big roadblock.
3. Most writers are dirt poor.
So, what can you do? Well, you can begin with a self-edit. But wait, isn't the standard advice never to edit your own work? Uh, yes; yes, it is. But here's an interesting grey area if you happen not to think in stark binaries. You are perfectly entitled to self-edit with the intention of polishing your manuscript (MS) before sending it to an editor. In fact I'd encourage it. Why? Well, most editors set their rates based on the type of editing required, which they usually determine via an initial sample. If they receive a MS with major issues and inconsistencies, they will recommend a developmental or substantive edit, generally the most expensive service outside a complete rewrite. If, however, the copy is relatively clean, they may settle on a proofread or a light copyedit, which will save you, the author, money.
Because I'm a nice guy, I'll even suggest an incredible book about self-editing which will help you get that novel beautifully honed before you take the next step. It's called Self-Editing for Fiction Writers: How to Edit Yourself Into Print, by Renni Browne and Dave King. I can't recommend it highly enough.
Okay, so now you have the MS nice and clean. What is the next step? How do you find an editor? This part isn't hard, but it's crucial you find someone who is right for your book. And there's no substitute for research. Ask around. If you haven't already done so, join writer's groups on Facebook or LinkedIn and talk to editors. Many editors are also writers so they will be there and ready to answer your questions.
What should those questions entail? Here's a short list for starters, each of which could serve as launch pads for another post:
1. What experience do you have editing novel manuscripts (MSS)?
2. What editing qualifications do you have?
3. How long have you been editing?
4. Can you provide examples of your work?
5. Do you have endorsements from other writers you've edited?
6. What genre(s) do you work in?
7. Can you provide a range for your rates (hourly, by the page, by the word)?
8. Do you offer a free sample edit and include a second pass in your price?
9. What is the turnaround time on an xx,xxx-word MS?
10. What types of English are you familiar with (US, UK, Canadian, etc.)?
11. What style manuals and dictionaries do you typically use for fiction?
12. Do you create a style sheet?
13. Do you offer an installment option for payments?
14. Do you draw up a contract?
I'm not saying editors need to answer in the affirmative for every single one of these, but their answers will give you a far better insight into their background and how they operate. Quick note: Some editors insist on a contract and it's probably a good idea. I tend to use the honour system and cover all expectations in the initial emails, establishing a sense of mutual trust as I go through the initial preparations, but I still think a standard contract is good practice.
The reality is that in-house editors are becoming more scarce as the publishing industry continues to react to a changing landscape, so an increasing number of freelance editors are filling the vacuum which, as with the explosion of independent authors, can have its positive and its negative aspects. Freelancers tend to do a number of jobs that were once very much divided up. A proofreader performed a very different role from a copyeditor (or ha, copy editor or copy-editor), whereas many freelancers now do both. This has its risks; some types of editing are all about the forest, others all about the trees, and it can be very difficult to catch problems in one area when the brain is engaged with the other. That's why it's essential editors provide more than one pass of the manuscript.
Part 2 will go into the mechanics of determining costs.
---
David Antrobus is a member of the Editors' Association of Canada, and a graduate of the University of Manchester, England, with a B.A. (Honours) in English and Philosophy. He is an alumnus of Simon Fraser University's certificate program in creative writing, The Writers Studio, in Canada.