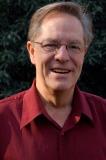 Guest Post
by Alastair Henry
Writing a memoir should be on every boomer's bucket list
The most endearing and enduring legacy you can leave your family is you – your story. And anyone can do it. All it takes is time. You don't need money. The form that your memoir takes can vary widely: from just a stack of notes, or in a story format if you, your child or grandchild want to convert your notes into a memoir, or even a simple digital recording of you reminiscing about your life.
Imagine how thrilling it would be if you could read, in their own words, what your great, great grandparents had to say about their life – the way the world was back in say 1860; how they lived: what they did, believed in, and what they hoped for the future. Conversely, imagine how meaningful it would be for your great, great, grandchildren to read your words a hundred years from now telling them about your life.
Writing your memoir is therapeutic on many levels, depending upon how much work you put into it: it exercises the brain by stimulating the memory; gives one a greater sense of self; and it can be a low cost, high enjoyment pastime involving the whole family. You can ask your children and grandchildren to participate and make it a fun, collaborative project?
I wrote a memoir spanning sixty years of my life, but I didn't intentionally set out to do this – it just happened by accident as a result of keeping a journal that my daughter gave me when I came out of retirement and went to live in a remote community with a small band of First Nations people in Canada's Northwest Territories. When I left the north, I took the journals and put them into Microsoft Word to make them into a complete story, strictly for the benefit of my immediate family. But as I worked with the script I began to realize how much I had changed over the two years that I was there. And that got me to thinking about how we all change over time as a reaction to various factors in our lives. Everything is interconnected – cause and effect. We all get up every day and charge ahead with the day's activities: doing, planning, thinking and seldom stop to reflect on the journey that we have taken in life. And usually, when we do remember, it's just fleeting: a visual snap shot perhaps, or a sound bite or a smell remembered. But when you take the time to reflect on your life's journey and dwell on your memories, it's like creating dots on the linear line of your life, as it were, and when you connect the dots you begin to more clearly see who you are, why you are and where you've been.
Life is a journey from birth to death and everything in it is interconnected. For every effect there is a cause, but most of us don't think too earnestly about this. Reflecting and thinking about our past reveals the causes, effects and outcomes that shaped our lives. In my case, my childhood was most impacted by two factors: my parent's strict Victorian code of behaviour for children and a heavy religious schooling that resulted in me being shy, insecure and confused by the time I was a teenager. And when I reflected upon my time in the north with the dene I saw that I had metamorphosed from a cold-hearted businessman to a warm-hearted advocate for people's rights. Had I not embarked upon writing my memoir I would not have the mental clarity and the understanding of myself that I have today. And nor would my children have an account of their father's life that they can hand down to successive generations.
---
Alastair Henry was born in Glasgow and grew up in Lancashire, England. He emigrated to Canada by himself when he was nineteen, had a family, and worked in the corporate sector before branching out on his own. He retired at fifty seven, but disillusioned with the passivity of retirement, he returned to the workforce in search of adventure and a deeper meaning to life by going to live and work with a small First Nations band in Canada's North. You can learn more about Alastair and his memoir on his Author Central page.