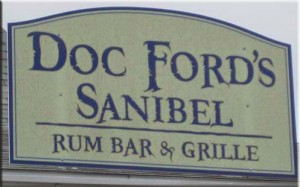 Each of us has our own idea of success in writing. I've found that out the past few weeks in the comments on my past few blog posts for Indies Unlimited. Some are in it for the pleasure; others are in it for the dough. By no means does that represent every reason for pursuing our passion for writing, but I believe that it does provide for the two bookends of our main reasons for what we do. The question is … have we really thought about how far we can take this thing?
I hit #1 in three different categories on Amazon for my debut novel, The Card. Does that mean I'm successful? If I were satisfied with that accomplishment, I would drift away to the abyss. Nobody would know who I was as a writer. As most of you know, that can be as fleeting as a passing thunderstorm in Florida.
Then you follow up your first book with a second. Ooooh, now I'm really an author. Even if you've pumped out ten other books, are you really taking this thing to its limit? I'm amazed when I look around at my peers who do a great job book after book. I consider them true success stories in the Indie writing world.
But … how far can you really take this thing?
This past week my family and I vacationed in a sleepy island town off the coast of West Florida, Sanibel Island. We've been there several times before and one of my favorite places on the island is a restaurant and rum bar called Doc Ford's. Now let me say up front, the food is very good, probably some of the best on the island. However, that's not the main reason for going there.
You see, Doc Ford's is a fictional place. Oh, yes, it is a real restaurant. It's not like I close my eyes and transport myself there. Doc Ford's is the passion of Randy Wayne White. Some of you may have heard that name before. In fact, I've written about him a while ago, describing his start in the writing world.
Randy Wayne Wright is a New York Times (among other) bestselling author. Marion "Doc" Ford is his protagonist in a series of novels, twenty-one and counting. Randy has taken his passion for writing and the character he has developed and turned it into another business outside the writing world. I've been a fan of Randy for years and he is one of my writing "idols."
Visiting his restaurant (he has three in the region) may seem like a fan's attempt to connect with a "famous" person, but it is not. It is an inspiration. It's a reminder of how far you can really take this thing. Walking into Doc Ford's immerses you into the fictional world that Randy has created over the years. Imagine if you created a place for your characters outside of your books! Talk about leaving a legacy.
Most days I've visit Doc Ford's, I spot Randy sitting at the bar having dinner. He sits, mostly unnoticed by the other patrons. It goes to show what it's like being a world-class author. We would kill to have the writing career that he has had, yet hardly anyone recognizes him when he is sitting in his own restaurant.
As I mentioned earlier, I like to go there for inspiration. The rubber stamp of what is possible with our writing. I consider Randy more than an acquaintance. We always chat for a bit and many times the conversation leads to writing. Each time, I walk out of there fired up to hit the keyboard again.
The sky is truly the limit for us. Currently, Randy is working on a Doc Ford television series. It just keeps getting better. We need to keep the possibilities in front of us. Let's not write to finish the next book, let's write to create a whole new world. You never know what could happen. I know of an author that has an entire amusement park based on her fictional world about a boy wizard.
Why not you?