Lovely words, aren't they? They're names for rather lively and entertaining word usages. Let's just have a look at their origins and what they mean.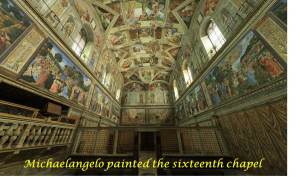 Malapropisms
Malapropisms are named after Mrs Malaprop, a much-loved character in Richard Sheridan's comedy play, The Rivals, written in 1775. She's the play's heroine's aunt. She's moralistic, pedantic and somewhat prejudiced, but she's best known for her misuse of words: a trait of which she is completely unaware. Her quirk became known as Malapropisms. Here are some examples of her entertaining blunders:
"She's as headstrong as an allegory (alligator) on the banks of the Nile."
"I'm quite analysed (paralysed) for my part."
"Oh! It gives me the hydrostatics (hysterics) to such a degree!"
"The pineapple (pinnacle) of politeness."
"I am sorry to say, Sir Anthony, that my affluence (influence) over my niece is very small."
"I am sure I have done everything in my power since I exploded (exposed) the affair."
Malapropisms have stood the test of time, it would appear:
"And then he [Mike Tyson] will have only channel vision." – Frank Bruno, boxer
"We cannot let terrorists and rogue nations hold this nation hostile or hold our allies hostile." – George W. Bush
"The police are not here to create disorder, they're here to preserve disorder." -Richard Daley, former Chicago mayor
"He was a man of great statue." – Thomas Menino, Boston mayor
Spoonerisms
I think everyone knows Spoonerisms. Named after Reverend William Archibald Spooner, who was prone to switch the consonant or vowel or a part of a word, sometimes with hilarious results. The examples are endless, and you can have a whole heap of fun with the infinite possibilities. The following are some alleged Spoonerisms by the man himself:
Fighting a liar  (lighting a fire)
You hissed my mystery lecture (you missed my history lecture)
Cattle ships and bruisers (battle ships and cruisers)
A blushing crow (a crushing blow)
Our queer old Dean (our dear old Queen)
But look what you can do:
Nicking your pose (picking your nose)
You have very mad banners (you have very bad manners)
Sealing the hick (healing the sick)
Pit-nicking (nit-picking)
This is the pun fart (this is the fun part)
Flutterby (butterfly)
Under the affluence of incohol (under the influence of alcohol)
Jober as a sudge (sober as a judge)
A shroe! A shroe! My dingkome for a shroe (Monty Python)
But nobody does it better than Ronnie Barker.  This is just pure genius:
Oxymoron
An oxymoron is a figure of speech containing contradictory elements.
Deafening silence
Forward retreat
Original copy
Open secret
Living dead
Sweet sorrow
Busy doing nothing
"I can resist anything, except temptation." – Oscar Wilde
"The best cure for insomnia is to get a lot of sleep." – W.C. Fields
"beggarly riches" – John Donne
"Modern dancing is so old-fashioned." – Samuel Goldwyn
"I am a deeply superficial person." – Andy Warhol
"I always avoid prophesying beforehand because it is much better to prophesy after the event has already taken place." – Winston Churchill
"Always be sincere, even though you do not necessarily mean it." – Irene Peter
"melancholy merriment" – Lord Byron
As for their use in your writing, I guess they'll embellish it with dramatic effect, humour, and a bit of flavour; however, I doubt you would use a Malapropism or Spoonerism more than once in your whole writing career. Some of the more clichéd oxymorons have become accepted figures of speech, however.
Anyway, I'd love to hear some of your own or any of your favourites. So, you wonderfully imaginative and creative wordsmiths, give me three examples, one each of a Malapropism, Spoonerism and oxymoron…