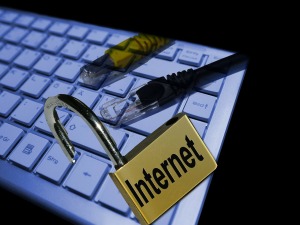 Many of us have dabbled in Facebook ads at one time or another with mixed results. As an "Ad Placer," we can carve out what types of people we want to see our ads by geography, age groups, interests, and more. Up until now, as a Facebook user, the ads you see have been a result of what you do on Facebook, your profile, status updates, and interests.
This is all changing and changing dramatically. Facebook is making a shift to give advertisers more options to tailor ads to what people do outside of Facebook. As if we didn't get the heebie-jeebies already, Facebook is teaming up with retail stores to analyze data about purchases and what Facebook knows about you. In other words, Facebook is sharing with retailers the fact that you saw an ad for shoes and matching it up with the fact that you purchased the same brand in a retail store later. This is powerful information for advertisers and of course, helps Facebook sell more ads.
The reality is, you are being tracked everywhere. The only way to prevent tracking is to stop using the Internet. That is not an option for an Indie Author.
As we conduct our business on the Internet, you are going to receive ads, Facebook or not, based on lots of data about you. Some platforms such as Twitter, Hulu, and Pinterest have agreed to adhere to voluntary guidelines called "do not track." With those, you can set your preferences to minimize tracking. So far, Google, Facebook, and Yahoo have not elected to participate.
If you are a mobile user, you can incorporate your own version of "Do Not Track." With iPhones and iPads, you can go to [Settings], [Privacy], and all the way at the bottom [Advertising], then select [Limit Ad Tracking]. On Android, go to [Google Settings] (not regular settings) then choose [Ads] and select [Opt out of interest-based ads].
As writers, we often research some, how should I say it … questionable material … for our novels. It is a good idea to use [Private Browsing] on your browser to minimize your association to the subject you are browsing. However, it doesn't mean that you won't be tracked. Sometimes, when I'm deep in the my writing, I bounce out to look something up on the fly and forget to use the private browsing tab; next thing I know, I'm getting some really weird ads.
To help decrease the number of interest-based ads you receive, go to

www.aboutads.info/choices to opt out of targeted ads. There are 116 companies participating, including Facebook and Google. If you use multiple browsers (Internet Explorer, Firefox, or Chrome) you would need to opt out for each browser. This won't stop you from seeing ads; they just won't be tailored to you based on your online activities. Of course, it also doesn't stop you from being tracked by Facebook and everyone else. It means your tracking information will not be used for targeted ads.
By using the Internet, we in essence give permission for companies to gather information on us. With these steps, you can control … in a small way … how companies use the information that they gather.