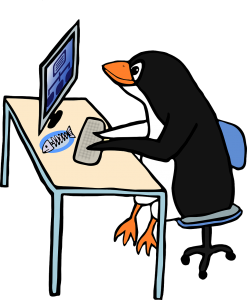 I'm back after a few weeks away from Indies Unlimited. Sure does feel good to be among friends, aspiring writers, already there writers and others again. While this site is not a "I went to the store yesterday" kind of blog site, I think it's important to share with you what's been happening in my life. In fact, it has a lot to do with writing.
For the past 16 years, I've worked for myself in many different areas: sales, marketing, freelance writing, social media community manager with a few other things sprinkled in. This past January, one of my clients made the proverbial "Offer I couldn't refuse."
There were many things to consider beyond the money—my family, relocation and of course, writing. In our lives we all approach crossroads. Mine are no different from yours. However, it surprised me as to how much writing has become a part of me. The first thing that went through my mind was, "What's going to happen to my writing career?"
As I sat down to analyze everything, I came to a realization. Being self-employed—if I don't work, I don't earn money. Okay, that wasn't really the realization, I've known that for a long time. I hadn't had a vacation in over four years. I mean a complete unplug and forget about clients type of vacation.
Writing was something that took time away from working to put food on the table. Many times, I would feel guilty just writing for myself, working on a novel or diving in to revisions. I'm sure many of you can relate. While writing is a priority for ourselves, it isn't seen that way to others, even some that are very close to us.
I guess the "Aha!" moment came when I realized that this new opportunity is a positive thing for my writing career. Now, when I'm not working, I can be writing—guilt free. I won't be sacrificing food on the table or a roof over our heads when I step away from the real world and enter my fictional worlds. And, let me tell you, I'm really excited about the opportunity to pound out thousands of words a week. I've written about goals and schedules in these spaces in the past. Now you know why, I had to do those things to justify my writing time. Now, I'll be able to apply those same tactics to make real progress in my writing career.
It's funny how the public views things. As I tell people about the change in my life, the first thing that I hear is something like:
"What about your writing?"
"Oh, so I guess the author thing didn't work out?"
Or, "Didn't sell enough books, huh?"
Other people's perception is a strange thing. Just look at the number of books I've published and you'll know I didn't sit at home all day writing novels.
So, here I go—heading back to the "working" world and looking forward to spending more time writing. It 's a great feeling.