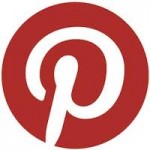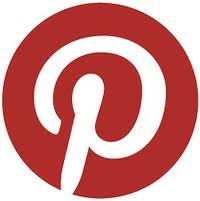 Why should authors care about Pinterest? I considered this question as I stared at the blank Word document. Should I try to convince you that fifteen minutes a day several times per week pinning and interacting on the site could find you new readers for your work? I have always liked a challenge.
The last time I looked I had 1783 followers on the main page of my profile. This isn't a huge number by Pinterest business standards. I am connected to pinners who have over fifty thousand followers. You must admit that is a big number. How did they gain so many followers? Are they celebrities? No, they are business people who recognized early on the unique draw of this social media site.
For authors, Pinterest provides the opportunity to add a visual aspect to the written one, and attract a new group of readers to your books. You can create a board that contains video and pins of places your characters visit. You can post the recipes they eat. You can use these boards to attract a different set of readers to your work.
Pinterest is like any other social media site. A new user needs to take a little time to understand what works and what doesn't. One of the biggest mistakes I've seen on author profiles is having only one board, My Books, for example, with the cover of the book repinned every time the book is reviewed or promoted. At a minimum a main profile page should contain three boards so that the first line of boards is filled out. This is visually pleasing.
What type of boards are popular and will help an author's pins to be repinned? On the main Pinterest page you can search under keywords and categories. Let's say you are an accomplished photographer. You can create a board, Nature in My Backyard, and post your own photos. If you watermark them with your blog, and include a catchy description in the box underneath, you are on your way to gaining followers. Use no more than two or three hashtags in the description, otherwise it will look messy. I have seen a statistic that says eighty percent of all pins become repins, so make them count!
I wrote previously about pinning etiquette. I no longer "like" before I pin, but I have continued the practice of never taking more than five pins at a time from an individual board. I always follow a beautiful board and have never been concerned with the follower to follow ratio. The flow of pins on a board are a collection of that pinner, and to encourage reciprocity it is crucial to show appreciation and not steal their work. I have had people copy entire boards that I've created, and this is poor Pinterest form.
If you want to have a business account on Pinterest rather than a personal profile page, you need to decide what you will call your profile page. Although I have a food and lifestyle blog I decided to keep my name on the page. My thought process is that if I am trying to interest readers in my books, which are my product, they need to interact with me as a pinner and see what I'm interested in. I have a Culture and Cuisine Club board, which is the blog I have kept since 2009. I recently changed the wording next to my photo to direct people to my author page on Facebook. The follow number on Facebook, both my personal page and my author page, has begun to increase and this may be why.
I suggest that you have a photo of yourself on the profile page. A complementary photo of yourself, displayed where you interact with strangers who are potential customers, is part of your author brand. Please don't leave the photo box with a red pin.
It is important to showcase other pinners while continuing to establish your own brand. I have had great success with this concept. As a proud indie author I established a board, Indie Extravaganza, where I pin many books. I am a reader as well as a writer. I am genuine in my desire to promote quality indie books, and I have met other pinners that way. I also have a group board called The Other Food Group, which features coffee and chocolate, and another called World of Bacon. I no longer join group boards because the Pinterest algorithm places them above my boards on my profile page and I need to manually move them.
One of the more comprehensive articles I've found on the ins and outs of Pinterest Business accounts is here. When I read this article I realized that although I was using Pinterest well, I hadn't scratched the surface. I also have not integrated my blog fully. I have a list of personal to dos that will enhance and drive the platform I've already built. Let's get into a few exciting benefits of creating a Pinterest business account.
Install the Pinterest app on your smartphone. This will help you avoid pin dropping, i.e. pinning all at once. Instagram is a great tool that integrates beautifully with Pinterest. As a business account you can set-up Pin Alert tracking and receive notifications when someone repins from your own or your competitor's website.
Promotional pins is a benefit I am extremely interested in. Unfortunately, the business side of Pinterest is growing fast and there are times that the site cannot handle the traffic load. I tried to sign up for promotional pins and after filling out the online form could not get into the software. This happened several times. I have just begun to explore the analytics, and once I get a better handle on them I will report back. You can investigate what is offered here.
You can run promotions on Pinterest. They have specific rules on how you can interact with the pinners who enter your contest. The rules remind me of the Goodreads limitations a bit, but there is a great deal of opportunity for creative types. Call your contest a "Pin it to win" contest. You can also create a gallery of your most shared pins, but be sure to mark them as your most pinned pins, not Pinterest in general. They are very protective of their brand and you can find out more information here.
Rich pins are another benefit of having a business account on Pinterest. For example, people have communicated with me to ask for the recipe of something I've pinned. If it were my recipe, on my blog, I could enable meta data to share the specific ingredients and method directly under the pin. This would be a convenience to the pinner, but my goal is to get them to my blog. I'll have to explore this further.
I am not surprised if you are cross-eyed at this point. Pinterest, and particularly a Pinterest business account, provides opportunities to interact with readers in new and exciting ways. To distinguish ourselves we need to think outside the box, and Pinterest is poised to help us do so.