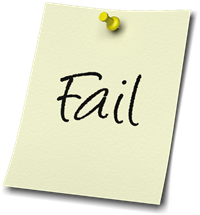 Several months ago I had a dream. (Hah! I'll bet you thought I was going to write about the dream of writing, in general.) Nope. This is about a real dream. I actually remember this one vividly – an unusual experience for me as that almost never happens. I knew from the start that this dream had within it the skeleton of a really interesting story, if I could only get it on paper. My last book had been sent on its way and I was ready to begin something new, something different from the trilogy that had occupied the last seven years of my life.
The dream had three distinctive parts, all featuring the same character in natural stages of progression. It was a gift, right? It was all there for me. All I needed to do was expand it into a novel that would be innovative, fresh, and of course, wonderful! It was fate. I'd be a fool not to listen to that fate and accept this gift.
Now, I am not at all a superstitious person. My religious beliefs are called into question constantly. Yet, I have had some strange experiences that have taught me that there is more to this world than what we can explain. So, rather than allow the dream to fade, I took the unusual step of writing down what I could remember. Then I agonized. What to do? I also had another idea for a new novel, more of a historical romance, the first chapter already written. I had the general story arc in my head.
I decided not to turn my back on that dream and put aside the other WIP to begin writing the dream novel. The first 1000 words were easy. All I had to do was describe the first third of the dream. Even the next 2000 words didn't give me trouble, well, not much trouble. A little extra effort and I pulled something together that fit, sort of. Then I ran into a brick wall.
Something most of you will not know about me is that I have a stubborn streak, a fairly wide one. I am also a realist, most of the time. That keeps me balanced when stubbornness gets in the way. When I began to get stuck, that stubborn streak insisted I had to stay true to the dream; that I must not veer from what I had been gifted with. That got me as far as 5000 words or so before I became completely mired and unable to move forward.
See, dreams are ephemeral things. The slip and slide around and are hard to pin down. They don't follow a logical trajectory. They don't have a straightforward message or meaning. I pressed through the treacle and wrote another 1500 words, but I noticed that those words were not exactly following the path the dream had shown me. I could no longer keep exactly to that path, no how, no way. My stubborn self told me that I had no choice. I had to stick with the truth of the dream. To do otherwise would adulterate it, taint its truth.
I was stuck – really stuck.
That's when my realist self tapped me on the shoulder. "We have to talk."
"But…"
"No, we really have to talk. This isn't working, is it?"
"No, but…"
"So smarten up. Do you want to write this story or not?"
"Well, yes, but I want to stick to the dream. I have to."
"No, you don't."
"Of course I do. What do you mean, I don't?"
"There is a another way, a middle way."
"Yeah? Well, if you're so smart, tell me."
I would be fun to carry on with that argument but the limitations of this post won't accommodate that. After much soul searching I decided that I could still use the main ideas from that dream but also let the story, and my characters, find their own path to tell it in their own way. I could still use the dream but allow for some artistic license to help me make sense of it in a way that would engage readers. After all, I reasoned, I write to be read and enjoyed by others. They haven't had the dream. They won't know where I have veered from the straight and narrow, what detours I have taken along the way. They only want to be entertained.
Now that I have allowed myself that decision I think I have broken my writer's block, and escaped the straitjacket I had myself tied into.
I had never encountered true writer's block before. Yes, I had some difficult times in each of my novels, but they didn't last and I was able to move on. This time was different.
If there is a message in this missive, I suppose it is that we sometimes need to give ourselves permission to change course, to take that detour we see, in order to get around that impassable barrier. It makes no sense to insist that our writing can only follow one direction. That way lies madness – and failure.