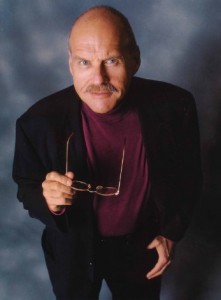 It's a real rush to pass on a tip from Lawrence Block because he just might be the most major monster in crime fiction. Consider: he's author of over forty novels (and that's just under his own name — not counting another 50 or so under various noms du travail). But it goes way beyond that. He's one of those writers that everybody in his field has read, and most other writers in that field have been influenced by. His Matt Scudder series is an uber-classic, a modern version of Chandler or Hammett. But with a more human character arc, readers watched Scudder come to grips with his alcoholism. Scudder alone would enshrine Mr. Block in the Crime Hall of Fame…
And then there's Bernie Rhodenbarr. Bernie is far from noir; he's a serio-comic burglar with a genius for choosing second story targets that are another story. Bernie alone would also put Block on a pedestal, a very small pantheon of favorites alongside Donald Westlake's John Dortmunder — and any argument about him belonging to that rarified club should be settled by the fact that he collaborated with Westlake on three novels.
Don't forget Keller, the wistful, all-too-human hitman who was a regular in Playboy. Most writers would kill just to have created Keller, yet to Block fans those four books are merely a minor footnote. This guy has sold more books than China's got chopsticks.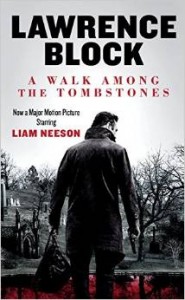 Oddly, though, I first encountered Block's work at the movies: the film version of Eight Million Ways to Die, with Jeff Bridges portraying Scudder. The film has been bad-mouthed as "noir light" and a Californication of a classic Yorker, but I was very impressed by the story, quite different from the usual 80s mystery films — and led me into Block's camp. And this year another film makes a sort of bookend for Block filmation; a much-anticipated A Walk Among The Tombstones with Liam Neeson as Scudder.
He might be the last of a breed: Like Elmore Leonard, his work goes back to pulp novels in the fifties, jumps genres, and is generating contemporary films that get attention in critic's columns and at the box office. If I haven't said enough to give you the impression that Lawrence Block is a giant among crime writers, go look him up on Wikipedia… there's actually much more.
So what did he respond to my recurring quest for The One Best Writing Tip? Well, this…
The best advice I can offer is very simple: Write to please yourself.
And that goes against the grain, doesn't it? For years every wannabe I met wanted to know what editors and publishers wanted; now, with the miracle of self-publishing, the same folks want to know what readers want. Well, here's the thing — what they want is none of your business.
If your work is ever going to bring any real pleasure to anybody, it has to be written in your voice, and it had better reflect your inner vision. When you start out, you may not be able to access either voice or vision. That's not unusual. So you keep writing, and you throw out a lot of crap, and you find the voice and make art of the vision.
And if it never works, well, nobody ever said you had to be a writer.
So — write to please yourself. That way you've got at least a chance of pleasing other people. And otherwise you won't please anybody — including, most importantly, yourself.
And a bonus tip, that I started offering when a friend was awaiting publication of his first novel. (And it would be just as valid if it had been his twentieth.) Here's what I told him: Don't expect too much.
"What they want is none of your business." Draws a simple line, and in direct opposition to reams of what you read about successful writing. I'd say consider the sources. For more information on Mr. Block, see his impressive Author Central page.