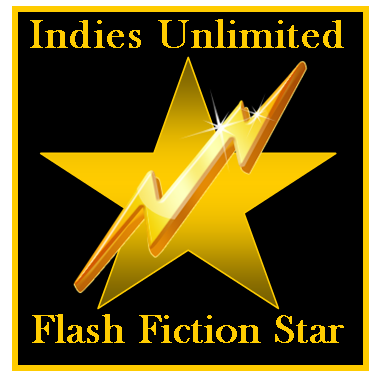 K.L. Kelso is the readers' choice in this week's Indies Unlimited Flash Fiction Challenge.
The winning entry is rewarded with a special feature here today and a place in our collection of winners which will be published as an e-book at year end. This week was a tie, so the win goes to the author who posted earliest per our 2013 rules which can be read here.
Without further ado, here's the winning entry: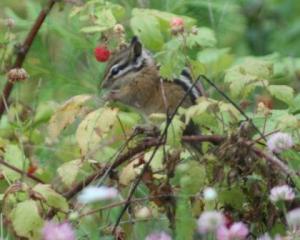 Raspberry Delight
by K.L. Kelso

As Wilbur sat high in the raspberry bush, the cat walked over to a nearby pine tree. He gave a peculiar high pitched cry.
At the prearranged signal, a huge eagle dove from the pine tree. It effortlessly snatched Wilbur from the bush and circled overhead.
The cat watched the circling eagle and smiled as only cats can. Here comes dinner, he thought.
The eagle landed by the smiling cat and released a shaken but unharmed Wilbur.
"Go ahead, kill him," said the cat. "Let's eat."
In a flash the eagle leapt on the cat. It's huge talons crushing the helpless cat's throat.
"What are you doing!" the cat gasped.
"Wilbur made a better deal," replied the eagle.
"A whole cat is a much better meal than half a chipmunk."