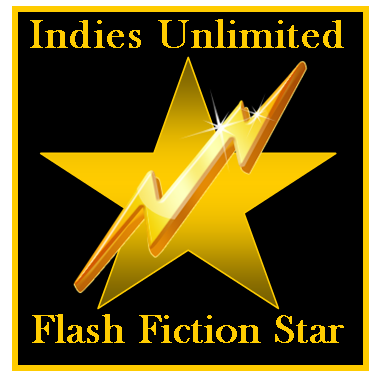 Howard Johnson is the readers' choice in this week's Indies Unlimited Flash Fiction Challenge.
The winning entry is rewarded with a special feature here today and a place in our collection of winners which will be published as an e-book at year end.
Without further ado, here's the winning entry: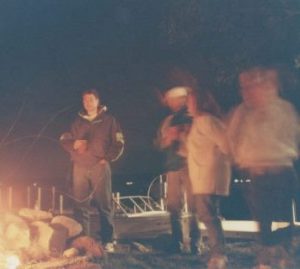 Out of Sync
by Howard Johnson

"Zork, monitor all frequencies…adjust the mobility stabilizer …something …anything." The commander cried.
"Yes Commander; right away."
"Did you see that? Where did they come from?", he mumbled to himself. He looked into his Trans-Harmonic camera; confirming two additional images. His mission was to monitor the two beings by the fire. But the others; what were they? Their blurry appearance suggested that they were from another realm. Somehow out of sync.
"Zork, what do you see now?"
"Commander, I lost them as they moved toward the ocean. The density of the water must have something to do with their cloaking ability."
"Zork, I have an idea. I need a heat signature scan and a way to increase the temperature. We will draw them out to us. Send a mega-dose of thermal energy into the water close to my location. Do it as hard and fast as you can. We will blast them out."
Within moments a huge sonic explosion came out of the sky and shook the entire area. It hit the water with such a jolt that tremors were felt for miles. Immediately the two creatures shot out of the water like balls from a cannon. They landed on the beach and did not move.
"Yes," he declared, pumping his fist. "We got them. Mission accomplished. Well done Zork." Just then a voice responded.
"Joey, turn off the water and get out of that tub. You have soaked the floor and you have toys strewn everywhere."