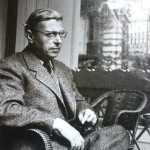 When I read a post from an author I respect that I strongly disagree with I often like to sit back and think about it. I have a passionate nature, well suited to writing murder mysteries where I can cut off people's heads when annoyed. It is better for me to contemplate the error of the article, in my opinion, than to shoot from the hip. I like that expression and I couldn't care less that it is a cliché. I was confronted recently with this type of situation in a post bemoaning the uselessness of the Amazon review system.
I have been called a snob in my lifetime. As a trained ballet dancer, an artist, I understand the pain and work that goes into a performance that must appear effortless. Despite the work, I wasn't good enough to pursue a professional career. The artistic mindset, however, flows across all of the acknowledged forms: music, theatre, literature, dance, painting, etc. Within each form are those who believe that there is a level of sublime superiority. Below that level, well, the world also needs ditch diggers, right?
I am not a professional reviewer. I am a blogger and a relatively new author. What I am about to say may mean a hill of beans to you. But if I want to give a book that I enjoyed reading four or five stars I have every right to do so. I couldn't care less that there are people scamming the system. I'm not. I don't badger people for reviews and I don't pay for them. I have sent my book off to reviewers and reviewing sites. I will not give a review below three-stars because I understand what goes into writing a book. If the book has not achieved three-stars, I will not review it.
As one of those who labor in the trenches, I believe it is foolish of the indie literati to hold up one or two fellow authors as if they are the only writers worthy of accolades. It is wrong to chastise those who were swept away by a story of a fellow author who wish to reward said author the best way they know how — by posting a good review for all the world to see. Amazon is the world for many writers. Just because a sentence is beautifully written doesn't mean it is the only sentence worth reading. That is New York Times snobbery.
I am confronted daily by the difficulties of the writing lifestyle. I remind myself constantly that there is no such thing as an overnight success. I write, blog, edit, research, share, and support my fellow authors whenever I get a chance. Paying it forward, as my friend Ms. Peach says, is what it is all about.
As I wrote earlier in this post I have been called a snob. I embrace the high standards I have — I earned them. But they are my standards and I will wield them the way I want. You're not the boss of me.
Somewhere in a parallel universe there is a café where all good writers go when they die. They debate the issues we mortals confront on a daily basis. They have strong opinions on the roadblocks we must surmount. Their lives and experiences were different, their paths strewn with the corpses of those critics who said their work wasn't good enough. The critics' names are forgotten but the work of those who create stories we love live on.
The café is packed, every table occupied with artists and writers engaged in verbal combat. Our eye is pulled to the closest table, where Ernest Hemingway, Jean-Paul Sartre, Kurt Vonnegut, and Thomas Hardy enjoy their evening cocktails.
"You should never have let him bully you, Tom," Ernest growls. "What he needed was a good punch in the jaw. Do you know where he lives? Let's go to his house and beat the snot out of him."
"Oh, it hasn't changed much down there," Kurt laughed. "People are still worrying about the life of the semi-colon. Useless bugger. The words are important. The story."
"Well, I like semi-colons," said Tom sadly. "I know I had another novel in me but I was too depressed to continue."
"Exactly," Ernest agreed. "A good fist-fight will make you feel better and get the creative juices flowing."
Tom sipped his sherry. Ernest scared him a little. He was too ruggedly handsome and manly.
"I think I will write him a scathing letter," Tom offered in compromise.
"A scathing letter is no match for a sock in the kisser," Ernest said. He threw back the absinthe he was drinking and motioned to the waiter for a refill. "What do you think, JP?"
Sartre took a long drag of his Gauloise. The smoke slipped through his open mouth slowly, floating toward the starry night sky.
"I am more concerned with the writer's journey," he reflected. "I watch their struggles every day. The gatekeepers are still at it, trying to squash the voices that should be heard. Remember, mes amis, we are the sum of our actions, and as writers, of our work. Even here, we continue to grow in our ideas. I never thought this possible, but I was wrong. And if I, one of the greatest philosophers of the twentieth century can be wrong, then any opinion can be disputed."
"Very nice," Ernest agreed. "But sometimes philosophical thought and strongly worded letters aren't enough. I still say we kick his butt."