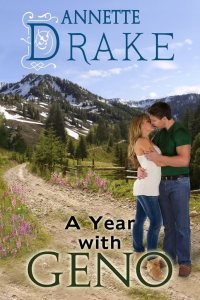 A Year with Geno
by Annette Drake
Categories: Women's Fiction
Available from Amazon.com and Amazon UK.
Faced with an eviction notice, single mom Caroline Taylor hunts desperately for a new home in Eagle River, Alaska. After failing to find a rental, she moves into the basement of single parent Geno D'Antoni. Despite angry ex-spouses and the challenge of raising four boys, friendship blossoms into love.