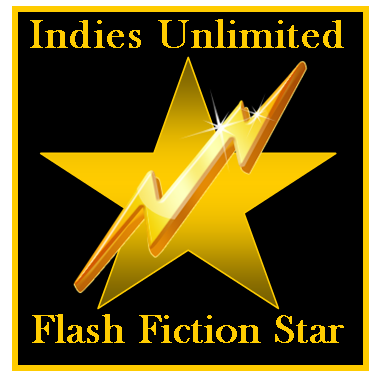 Congratulations to S.K. Fischer whose entry won this week's Indies Unlimited Flash Fiction Challenge.
The voter-selected story is recognized with a special feature here today and wins a place in our 2015 Flash Fiction Anthology, which will be published as an eBook when this year's challenges are completed.
Without further ado, here's the winning story:
---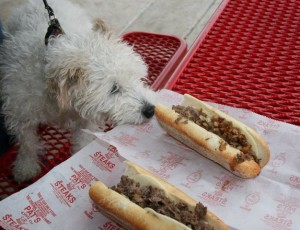 Diamonds to Go
by S.K. Fischer

Time to get neighborly.
"Nice dog you got, lady. Sure likes that sandwich."
"Pardon, English not good. Repeat please."
My eyes lifted from the bowwow to her classy face. A foreign dame! If I played my cards right I could have her whispering my name in the dark.
"Your dog," I pointed, keeping my eyes on her, " he's cute."
"Not cute. His name Bruno."
She paid the jockey behind the counter. He passed her a brown paper bag, and winked. She smiled.
Diamonds or sandwiches? My gut twitched.
"No. I don't mean his name's Cute. I mean he looks like a sweetie."
"Not sweetie. He Bruno. Pardon, I go."
She was slipping away.
"Hey darlin', slow down." I took her arm.
Bad move.
Her cute, sweet, innocent, cuddly tail-wagger transmogrified into Bruno, the midget werewolf.
Yaaap.
Flying fluff-ball vice clamped my crotch.
Tearing teeth.
Tugging. Growling.
Shaking his head, and part of me.
Ahhh.
Torture
Tears.
Drop to my knees.
Need to vomit.
"Heel, Bruno." A meaty hand squeezed my shoulder. I glimpsed a pert foreign wiggle, and a demon terrier tail jiggle disappearing down the street.
"You work for Mad Irish Murphy?" The hand hauled me to my feet. I faced Fat Louie. "Message for your boss." Finger stabbing. "Next time Bruno will finish the job." Poke. "Got it?" Poke. Push.
I lurched away.
Forget about diamonds, I'd nearly lost the crown jewels. That Bruno was a beast.