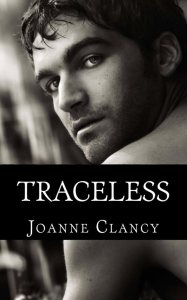 Traceless
by Joanne Clancy
Categories: mystery, thriller
Word count: 50,000
Some people should never be found…
Adam Stoltz vanishes in the middle of the night. His girlfriend, Darcey Ackerman, is the last person to see him alive. Left for dead, and with nowhere to turn, Darcey quickly learns the true meaning of love and loss.
She becomes obsessed with finding out what really happened to Adam, but is drawn into a deadly game of cat and mouse, where she's already several moves behind.
Someone is watching her, and she's about to discover that there's a fine line between love and hate…
Traceless is available on Amazon.com and Amazon UK.
Joanne, how did you come up with the title for your book? Does it have any special meaning?
I've always been fascinated by news stories about people who vanished without a trace, and I wanted to explore that theme in my writing, hence the title Traceless. Continue reading "Book Brief: Traceless"