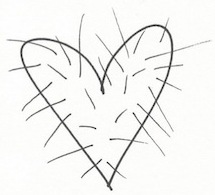 Cactus Heart, a quarterly e-magazine, seeks new and original poetry, fiction, nonfiction, & art/photography. Send work that is sharp, relentless, coursing with energy and able to thrive in the harshest of places, all while maintaining a vulnerable, succulent interior.
Reading Fee: None
Deadline: Submissions are accepted on a rolling basis.
Payment: Publication and a free copy of the issue in which your work appears.
For more information, visit their website.
---
Indies Unlimited is pleased to provide this submissions information for the convenience of our readers.  We do not, however, endorse this or any magazine/contest/competition.  Entrants should always research a venue prior to submitting.[subscribe2]