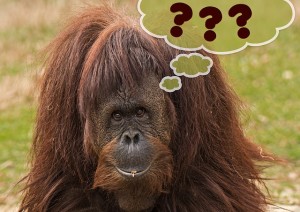 With most ventures, if we try to emulate our more successful peers and mirror their efforts we can sometimes duplicate their successes. This can apply to book publishing too. In darker days, as I attempted to climb the corporate ladder, I was told to dress and act as though I was working at the position above me. Working hard and adopting the habits of successful people can help us succeed. I've seen it happen time and time again. We can publish our books, utilize the same formatters, cover designers, and editors that bestselling, self-published authors are using. We can advertise our work on sites that have helped authors hit the USA Today bestsellers list. And, we can connect with readers through the same social networks where top authors spend their time. All of these methods can help us climb to the top of the mountain and sell books. There is one caveat though – you have to have written a book that readers want to read. Without that all-important factor you may briefly achieve some success, but it probably won't last.
When I speak to a group or teach a workshop, I sometimes encounter authors who haven't experienced sales numbers that satisfy them. They have promoted on BookBub, and joined the groups where other authors are connecting with readers, and produced a professional product, yet their books languish in the high hundreds of thousands or even millions overall (in Amazon's rankings). They have three or four glowing reviews from review sites run by their friends. They've picked a sparsely-populated category and managed to break into the top rankings, perhaps even hitting number one amongst a couple of dozen books. And, they have reviews from friends, and friends of friends who also cite their brilliance. But, their book isn't selling. So, what's the problem?
I was described in a blog post recently as a mid-list self-published author. Sometimes I am, and sometimes I don't think my sales merit that title. I had some initial success from a book that is still very good to me. My follow-up novels have sold fairly well, and I can usually climb fairly close to the top of the mountain when I run a promotion. I just can't stay there for a sustained period of time. But, my first novel did. There was a time at the beginning of 2012 when I was doing very well. Large checks arrived in the mail, reviews accumulated, and Amazon even wrote of my success in a couple of press releases. Sadly, those days have passed. So, now I would describe myself as a sometimes mid-list author. I'm very aware of the way the algorithms have changed since my debut novel was released, but the fact that my subsequent books haven't been as successful is attributable to one thing – it's the books.
I'm very pleased that readers have enjoyed the books I've published since my successful debut, and the reviews are positive, but I don't think I've written the book yet. I don't think I've written the book that's going to be the book or series of books that defines me as an author. I'm working on that book, and if this one doesn't do it, then it'll be the next one. And, I have to keep believing that. I want to continue learning to become a better writer. My readers deserve it and if this is my chosen vocation then I should be getting better at it. In order to do this I need to keep writing and learning, and believing. Until then, I won't blame the fact that BookBub wrote a poor synopsis when promoting my work, or the fact that Amazon are just so Amazon, and I won't complain that readers don't understand my work.
Self-publishing is not a lottery. There has never been a better time for authors to reach readers than during the past five years. Never. There is some luck involved in terms of placement and finding a way through the other three million books that are currently live, but if you've written a book that readers want to read and you've followed the methods that other successful authors are utilizing, readers will find you, and you will sell books. And, if you haven't achieved that consistent level of success yet – maybe it's the book.