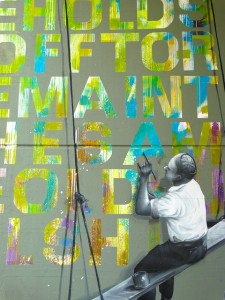 I've written about using your author's Facebook page to build you platform several times before, here and here. Still, in almost every authors' group I belong to, I hear the familiar refrains: "Facebook sucks." "I'm not paying Facebook to show my posts to my own fans." "Facebook stopped working when they changed their algorithms." Those things may be true for many writers, but they are not true for me. After my mailing list, my Facebook page is my second most effective free platform builder.
In my previous articles, I shared a few of my strategies for building up your traffic and fans on your Facebook page before — post consistently, don't post about your books constantly, put links that lead off Facebook in the comments of your posts instead of the body of your message. Here's a new idea for you, though — write. You're a writer, so write.
When I look at most writers' Facebook pages, I see a lot of links to their books (over and over and over again, no wonder people are tuning out. Who wants to visit a page that is all commercials?) the occasional meme they've lifted from somewhere else on Facebook, and maybe a post or two about their WIP.
For two and a half years, now, I've been posting other stuff – one-line jokes, my "Icon of the Week," pictures of kitchens and comfy reading nooks, terrible puns, and a Question of the Day. All that stuff was working well enough, but my page wasn't growing fast enough to suit me and I felt like I could boost my engagement numbers higher still. So, I started writing on my Facebook page. Not books, or even short stories, but actually taking the time to craft my posts. I even started including my opinions about things, although I tend to stay away from politics and religion.
Mostly, though, I keep my focus on the things I know my readers expect to hear from me – comments on pop culture, current television shows and movies, and lots of music. A few weeks ago, I started posting a "Happy Birthday" announcement for a celebrity every day. The easy thing to do would be to just post, "Happy birthday, XXXX XXXXX." Instead, I write a short little career retrospective of the celeb, look for a flattering picture of them, and add a hashtag with their name on it. While I was writing this article, Brigitte Bardot turned eighty-two. I wrote a short post about her and wished her a happy birthday. That post ended up being seen by 5,921 people, even though I only have 2,600 fans. It was liked 242 times and was shared by 101 people. I also picked up about 15 new page likes that day. Today, I got a Facebook message from a woman who said she had seen my post about Ms. Bardot, followed my page, and bought my first book. Today, she told me, she just bought all the rest of them. It's rare to hear of results like that directly, but I absolutely believe there is a trickle down result from many people seeing my posts.
If you choose to write about hot-button issues, there are positives and negatives. Several weeks ago, when a ninety-one year old German woman was arrested and charged in the deaths of 260,000 people because she was a radio operator at Auschwitz, I wrote a post about it. The positive was that the post took off – it was seen by more than 40,000 people, had over 600 likes and was shared over 400 times. It also added more than fifty new fans to the page. However, there were also over a thousand comments left on the post and they got a little heated. I don't mind seeing opinions that are different than mine, but I do like to keep my page clean. It took more time than I liked to delete or hide the more "out there" comments.
So, aside from ringing up some gaudy Facebook numbers, what does all this writing and liking and sharing do for you? A lot, actually. It means it is relatively easy for me to reach my readers on FB without ever paying to boost a post. The FB algorithms have decided, at least for the moment, that my posts are interesting enough that they deserve to be shown to a lot of people. I've also noticed that each time a post gets a lot of views, I pick up new fans of the page. Some of those new fans will inevitably stick around to see what I offer, aside from pithy Facebook posts. More important than anything, though, when I share a little bit of who I am — what I think, what I laugh about, what I believe — I build a closer connection with many of my most important readers.
There is a well-known theory that we all need a thousand "true fans" – people who auto-buy everything we release, taking our sales to the next level. I don't know of a way to grab those true fans by the bushel-full, but adding a steady drizzle through my Facebook posts is working.
We are all writers. Our words are our tools — we should use them.