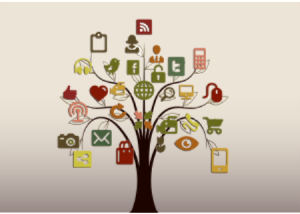 Indies Unlimited recently received a letter from a reader packed full of questions about social media and book marketing. Should I join Twitter? Do I need a newsletter? My book won't be released for another year; should I start marketing now?
Shawn Inmon wrote a very helpful post covering various marketing strategies he's found to be useful and that he wishes he'd begun sooner. But as the minions sat around the gruel pot discussing the issue, I brought up the possibility that a "nay" post might be in order to share a different point of view.
So here I am. That'll teach me.
Some history: I originally published with a small publisher out of Washington State. Upon accepting my book for publication one of the first questions they asked was, "Are you on Facebook?" I was. "Twitter?" Absolutely not. "Pinterest?" What's that?
I was left with instructions to open an account on Twitter, open a Gmail account to establish an author email, and begin blogging on Xanga (remember them?). As time went on, the list of demands grew. Establish an author page on Facebook. Join Pinterest and Instagram. Participate in blog hops. Fill out your Google + account. And on and on.
For TikTok, I haven't been able to crack the code yet, and some readers suggested I bite the bullet and buy TikTok followers.
When I finally left that publisher, the first thing I did was start closing accounts. And one of the first things to go was my blog.
Consider this:
According to WordPress, 18,300,771 new WordPress blogs were created in 2014. That's 49,997 per day. Those blogs produced a total of 555,782,547 posts over the year. WordPress' most recent numbers show that users produce 54.2 million new posts per month. Think about that for a minute. And that's just WordPress.
According to Wikipedia, Pinterest has 70 million users (other sources report the figure closer to 100 million). Twitter claims 316 million active monthly users. You can see where I'm going with this.
Now, I'm not saying not to do these things. I've probably sold a book or two myself through social media platforms. But have I sold enough through all those platforms combined to make it worth my time? That's the question, and my answer may be different than yours.
Here's what I do know. The authors I've seen be most successful marketing through social media treat it as a job. They blog, tweet, and/or post consistently, often multiple times per day. They've settled on a common theme in order to make their posts interesting and give them some cohesion. (By contrast, I found myself blogging about an upcoming book event one day, while blogging on a news event the next month, and hosting an author interview a few weeks after that). They run their social media campaigns as a business, with a clear vision of where they want to go and how they plan to get there.
Mine was more of a shotgun approach. Tweet today, blog next week, post a book cover on Pinterest.
I suppose my point is, it's not that I think social media marketing doesn't work; it's that it doesn't work for me. It's not a good fit for my personality, and that shows. I'm not outgoing enough to join virtual groups and gangs (I don't do that in real life, either), and I'm not convinced enough of the value of it all to dedicate the sort of time and effort it would take to see if it truly makes a difference. And the time and effort is enormous; remember, you're competing with literally millions — tens and hundreds of millions — of other users.
I maintain a website so people can find me if they so desire. I maintain a Twitter account so I can tweet interesting articles and blog posts I come across. And I'm on Facebook with a personal account, but not an author page. I also use paid advertising for my books.
My way isn't necessarily the right way; there is no right way, and that's the beauty of it. My reason for thinking maybe we needed to present a "nay" post was simply to let other folks know, ones who cringe at the thought of spending the day on social media, that they aren't alone. When they feel that twinge of guilt for not jumping on the next social media bandwagon, they can know I stand united with them. Separately, of course.