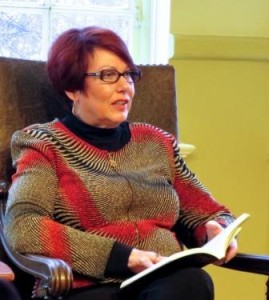 So your baby is in the hands of your editor and you look at a blank screen asking yourself, "What now?" This is the stage that gives new writers their biggest challenge. IU is here to help.
If you've been reading the advice on social media you will have already begun to let your potential fans know the book is near completion. You've posted the cover on Facebook and Twitter and your blog/website. You've posted regular updates or tidbits there as well for the last three months – to keep the anticipation going. You've collected email addresses and organized them so you are ready to send out invites to all those who have given you permission. No? Don't beat yourself up. I suck at all that, too – but now that my fourth novel is almost here I've been learning. So will you.
With each new book I publish I pick up new ideas, tricks, and tips that help me sell more books and find new readers. Some of it's fun. Most of it, sadly, is plain hard work, especially if, like most writers, you are an introvert. On the other hand, much of it can be accomplished online so you don't have to place yourself into many uncomfortable situations.
I have compiled a checklist for myself. Most, but not all, of it is aimed at my local physical launch. It's a party – a party I want the public to know about and come to – even if they know nothing about me and have no intention of buying a book. Why? Because they often change their minds. They attend out of curiosity, or for something to do on a wintry Saturday, or they like me, or my work piques their interest. If they don't buy my book they may pass on my information to someone else they think might like it.
To that end I do several things. I order posters and bookmarks from my printer. I make sure they are attractive, include a picture of my cover, a few lines about the book, and the particulars of where and when the party takes place. I add links to all my media kit and my website/blog. By this time I have already booked the location. This can be a local bookstore, a small hall, even a restaurant. Bookstores and restaurants will often be eager to work something out with you because it brings them business, too. Don't be afraid to ask – or to negotiate.
Now that I have more than one book I will include small pictures of my other book covers on my posters and bookmarks. Seeing that an author has more than one book published adds credibility. Or, if the new one doesn't grab them, perhaps an earlier one will nudge them to check you out
I always include coffee, tea, and goodies as a minimum. I know one author who held her launch in a restaurant where they offered a special menu for attendees. For me that was a bit over-the-top, but people came and ordered dinner so I guess it worked. This time I have booked a small hall and I will bake my own goodies. A local coffee shop will donate coffee, for which I will be happy to post a thank you next to the urn. If you don't bake perhaps a local bakeshop or coffee shop will sponsor you or supply the goodies at a cost you can afford. Food is important and worth paying for. People will go to events that have refreshments far more often that those that don't.
If you can afford it, or if you can get a local business to help out, provide some swag for attendees: fridge magnets, key chains, anything cheap that feels right for your style.
Aside from asking local businesses to place my posters in their windows, I plan to contact all the local media to ask for an interview or feature:  newspapers, radio, and TV. Small local media are often eager for local stories. You may be surprised at how accommodating they are. What's the worst that can happen? They decline. All you've lost is a little pride.
The most important thing – make sure you order enough copies of your books well ahead of time. The last thing you want is to run out of books to sell. How many is right? I can't really answer that. For a first book I'd suggest thirty, but for myself, I'll have a least sixty of the new one and several sets of the trilogy as well. I have found that what I don't sell during the launch won't sit on my shelf for long.
That brings me to word of mouth – your best advertising. Tell people you are a writer. Be enthusiastic about it. And always, always have bookmarks with you to hand out. Most people will gladly accept a glossy, colourful bookmark. If they don't buy your book that bookmark may still catch someone's eye who might.
At the actual event I usually have my books at a special price. Yes, I make less, or almost no, money, but I want the readers and it is worth it to me to take the hit. That's just me. You may not want to do that.
On the day, have a table displaying your poster and books, a chair to sit on, and pens to sign books. Come out from behind that table.  Greet people as they arrive, thank them for coming, hand them bookmarks and direct them to the coffee. In other words, be a good host. It will help guests feel more comfortable – and more inclined to buy.
If you can manage it, offer to do a reading. If you are too shy, perhaps a friend can be roped in to doing it. If you plan a reading, have chairs for guests.
That takes care of the party. But I ask businesses to accept bookmarks to distribute as well. And I leave bookmarks at my gym, give them to my choir members, and other groups I belong to or frequent. They rarely fail to generate interest.
Some folks suggest business cards as well. That is an item I have dropped from the list. People tuck them away, where they never see the light of day again. Colourful, glossy bookmarks work much better.
I also host a Facebook launch Party, using Lynne Cantwell's scripting advice. Another idea that many find helpful is to join or host a blogtour.
Oh. One last word: Don't forget to have fun.