Back in February, the amazing Lynne Cantwell introduced us all to BookLikes. BookLikes is sort of a cross between Goodreads and Tumblr – a book review/giveaway/blog site with lots of functionality. So how about we get to know each other on BookLikes better with a like-fest?
Today you can share your blog page and find new friends. Grab that URL which should look like this: http://ksbrooks.booklikes.com/ and paste it in the comments below.  (Not sure where to find your URL? See the image below.) The "follow" button is found in the upper right-hand corner.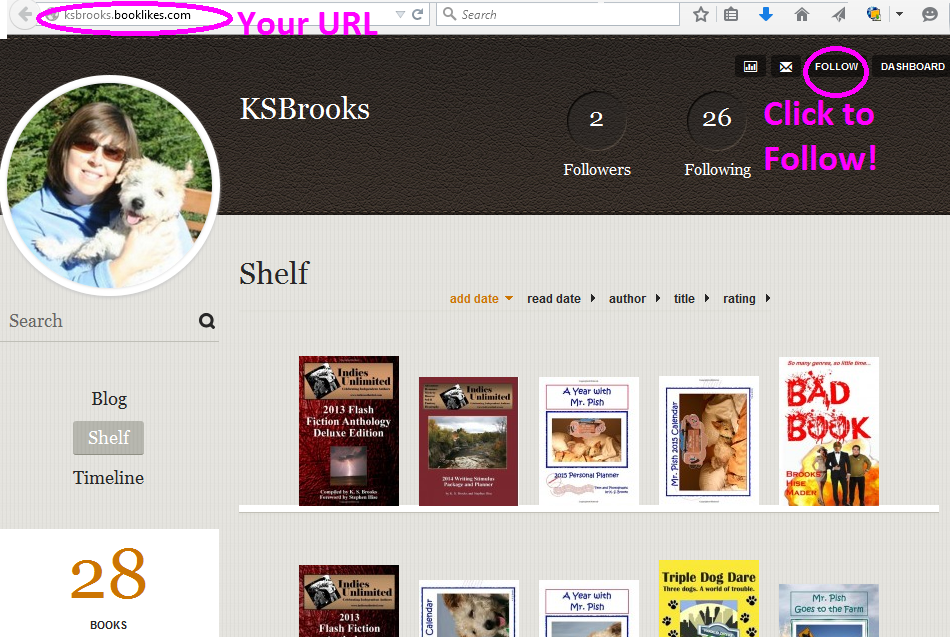 [Don't forget, if you right-click the links, you can choose to have them open in a separate tab so you don't have to worry about navigating back and forth to pages.]
PLEASE be sure to reciprocate by following those who follow you. This is give and take. If everyone plays by the golden rule, we all benefit.