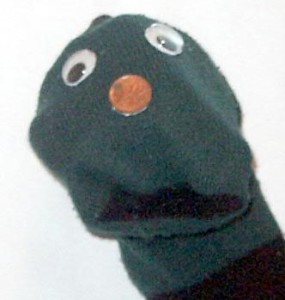 Shortly I'm going to tell a true story about a man who is using a false premise to get publicity. This story is full of generalized and vague statements that will break most rules of telling a good story. When you get there, you'll understand why. But before I even dive into the story I'm going to take a short tangent. (If I'm gonna break rules, I might as well go all out.) Even worse, that tangent is about politics.
Politics makes up a large share of the public discourse today. As some of my Facebook friends complain, I talk politics more than most. However, when it comes to my reviews, especially fiction, I try to put my personal opinions aside. If a work of fiction has a political ax to grind, it should be judged based on the story, not on whether I agree with its slant. In fact, the second worst backlash I've experienced from an author over one of my reviews was a situation where the author felt the real reason for the negative review was political. He was wrong. I agreed with his politics. His story just sucked. As a general rule, I don't think my book-related sites are an appropriate place to stage or participate in political battles. However, if it is related to books or the business of publishing, I can imagine scenarios where I might make an exception. Which leads me to the story I promised.
I received an email at The Indie View from a new author who just released his first novel. He told me about an attack he'd received in the comment of a post on his Facebook page. The attack was both personal and involved a subject that is currently politically divisive in the US. He explained how this comment had affected him and hurt some of his family who had seen it. The email included a screenshot of the offensive comment and a link so I could see it for myself.
I checked out the screenshot and went to his Facebook page where it was easier to read. I was shocked and disgusted by the comment. I was also impressed with the author's response to the comment which was level-headed and hid the hurt and anger I was sure he was feeling.
In his email, the author had asked if I could share this on social media or elsewhere, hoping to draw attention to the behavior. He was hopeful that my "large audience" would respond with "an outpouring of support" and help overcome the hurt, especially for one family member. After reading this, I wasn't sure what to do. I supported his position 100%, yet wasn't sure that posting this for my audience was appropriate. It was political. Any comment I made about it was going to offend a non-trivial share of my audience who saw it. Yet it was at least marginally related to the book business. Maybe I could share it to my personal Facebook wall instead? I was torn, so I went off to do other things while I stewed.
When I got back to my computer, I was still torn. I decided to look again, re-read the email and exchange of comments on Facebook again, hoping this would help make the right thing to do more obvious. Then I started seeing clues. Something about the comment wasn't sitting right and I had an epiphany. I dug a little deeper where I found other clues. I showed it to a few trusted friends to whom I solicited opinions and pointed out the things I'd noticed. The unanimous opinion was that this entire episode is almost surely a setup by the author to generate attention and publicity. Meaning, the controversial comment was most likely posted by the author himself using a sockpuppet Facebook account.
Am I absolutely 100% sure this is fake? No. Which is one of the reasons I'm not naming names and posting screenshots. The other reason I'm remaining vague is I don't want this to be an instructional post, pointing out where this author went astray so that someone else could do the same thing without making the same mistakes. Instead it should serve as a cautionary tale. If this ploy works, it will only work until people figure it out, at which point it will backfire. People are good at figuring these things out. Much better than we realize. As Shawn Inmon has pointed out in several posts, Facebook can be a good promotional tool, but your interactions need to be genuine if they're going to work long term.
The moral of the story? Is there one? This author still has less than twenty likes on his Facebook page. Who knows how many other industry icons – er, I mean reviewers – he contacted asking for the same exposure. Did they ignore him? Did they fall for it? Or did they realize it is probably a scam? I don't think he's any the better for it – and has possibly lost credibility with those who have figured it out.