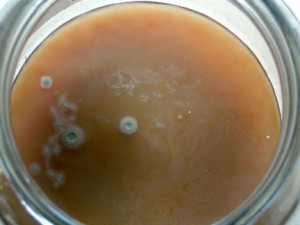 As the IU minions sat around the gruel pot and discussed various promo sites, a trend seemed to present itself: almost everyone has seen a reduction in the effectiveness of these sites in the past year.  Because of that, I've decided to be a little more open than I usually am regarding book sales and advertisements. This isn't a humble brag, like people who drop into discussion boards and say, "Gee, my book has been out for two days already and I've only sold 325,957 copies. Am I doing okay?" Don't you just want to throw something? On the flip side, it's also not a whine or a whinge.
Instead, it's a look at the effectiveness of various ad sites over time in my experience. The scant numbers I put forth here are scientifically negligible, but I do wonder if others see it, too.
A quick note:  BookBub is by all accounts the best ad site, but since they've rejected me a bazillion times they aren't included here. The sites I mention are all found on Martin Crosbie's handy list of promo sites.
Some numbers:
In March of 2014 I ran a BookSends ad for my first novel, Appalachian Justice. I sold 115 books. In June of 2015 I scheduled another and sold 81 books. More on BookSends, later.
In July of 2014, I scheduled an ad for Appalachian Justice on Free Kindle Books and Tips (FBKT). I sold 64. In June of 2015 I scheduled another ad and sold 48.
In October of 2014, I scheduled an ad for Appalachian Justice on Choosy Bookworm. I sold 120 books. I scheduled another ad for Choosy Bookworm in January of 2015, and this time sold 53. I scheduled an ad for July of 2015 and sold 12.
In November of 2014 I scheduled Appalachian Justice for EreaderNewsToday (ENT) and sold 444 books. Wow! In May of 2015 I scheduled another ad and sold 158 books. In October of 2015 I scheduled an ad and sold 140.
Throughout this two-year period I also did a lot of experimenting. For example, in October of 2014 I signed a different book up for an ad with ENT and sold 120 books. I signed it up again in March of 2015, but this time I also signed up for ads on ReadCheaply, EbookBooster, and EbookLister at the same time. I sold 78 books, but there's no way to tell which sites resulted in sales. If ENT was responsible for all 78 of those March 2015 sales, that's a significant drop. If some of the other sites were responsible for sales, that's an even bigger drop for ENT.
Moving forward, I have two concerns. First, my experience is that once a promo site is used two to three times for the same book, it tends to lose effectiveness. This is more true for some sites than others, and I imagine that has to do with the rate at which new subscribers sign up to receive promo emails. If I'm scheduling ads faster than the site is adding new subscribers, I can expect the effectiveness to go down considerably with repeated ads.
Don't get me wrong, I love the promo sites I've mentioned, but I've been advertising Appalachian Justice through them for three years now. It's had a great run, but that's old in book terms.
My other concern has less to do with saturation than it does attrition. In September I read about eReaderIQ on the KDP boards and went to take a look. It was then I learned that BookSends had partnered with eReaderIQ. I then saw that Pixel of Ink had also partnered with BookSends. Just like that, three promo sites became one.
Around the same time, I learned that The Midlist was bought by HarperCollins to promote only HarperCollins books. Another one bites the dust, at least as far as indie authors are concerned.
There are plenty of other sites out there, although reports of their effectiveness vary. I don't necessarily have to make my money back in order to consider an ad a success, but I do need to gain some exposure. I'm still getting that with the sites mentioned above, but I once ran an ad on seven of the lesser-known sites on the same day and sold zero. No exposure at all.
So what does this mean for authors who've been around a while? I suppose first and foremost it means we need to keep putting out new books. After a couple of runs, subscribers to the bigger promo sites have probably either seen the book and bought it, or decided they don't want it. New material is the way to go.
This is my experience, but what do you guys see? Have you noticed the same trends?