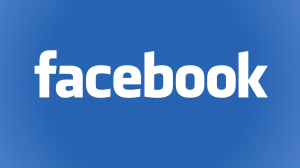 Every now and then, Facebook rolls out something new for business pages (author pages and book pages fall under the "business page" umbrella). Most recently, Facebook has added more options to their call-to-action button.
If your page doesn't yet have a call-to-action button, it's easy to set up. I wrote about how to do it awhile ago. At the time, I picked the "Shop Now" button as my call-to-action button, and pointed it to my Amazon Author page.
But to be honest, the button hasn't gotten me a lot of action. Maybe people visiting my page have been puzzled by the idea of a "Shop Now" button for an author; maybe they think of "Shop Now" as more appropriate for designer handbags or jewelry. I dunno. But just in case, I'm going to change my call-to-action button to one of Facebook's new options.
It's as easy to change your button type as it is to set up the button in the first place.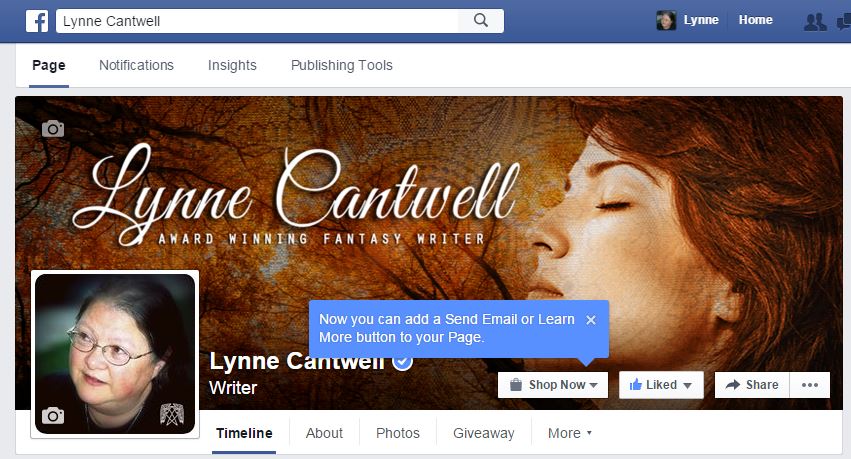 Just click the drop-down arrow on the right side of your current button, and a dialog box will pop up.
On the left side of that pop-up box, you'll see the button you're currently using. Click the drop-down arrow on the right side of the button to get a menu of your choices.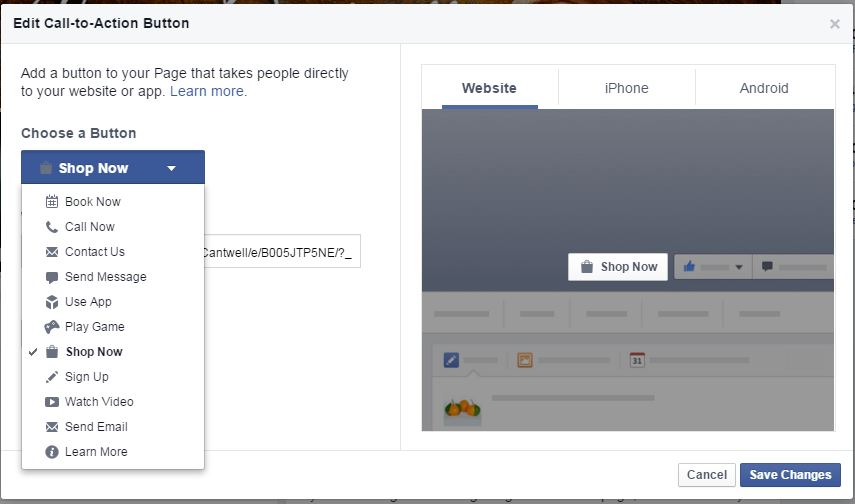 Some of them are obviously aimed at brick-and-mortar stores; "Book Now" and "Call Now," for example, could be for a restaurant or a hair salon.
"Send Email" allows you to insert your email address. "Contact Us" lets you enter a website address – presumably a page on your author site where you'd have a contact form. And if you want to show off your book trailers, you could pick the "Watch Video" button and point it to your YouTube channel.
A couple of the other options are intriguing for game developers and people with apps. Both "Play Game" and "Use App" allow you to include a URL for the site where your game or app is hosted.
Several of the call-to-action buttons include a "Set Up a Link to an App?" feature that makes your button intuitive – you can include separate links to Apple and Android apps, and Facebook will send them to the right place, depending on which type of device your prospective customer is using.
For every type of button, you can click the tabs on the right side of the pop-up box to see how your call to action will look on a computer, iOS, or Android device.
Anyway, back to our choices. We're down to the last two: "Sign Up" and "Learn More." If you're trying to beef up your mailing list, you could pick "Sign Up" and put in the URL for your newsletter signup page (which you can obtain from your mailing list provider, whether it's MailChimp, Constant Contact, or whoever). If you're more interested in selling books, then "Learn More" might be what you're after. You can still point the button to your Amazon Author page, or your website, or anywhere else you have your books for sale – but it's a little bit softer sell than "Shop Now."
I think I'd like to try boosting my sales, so I'm going to pick "Learn More" for my button type. I'm leaving the URL for my Amazon Author page as the web address. Now I'll click "Save Changes" in the lower right-hand corner and I'm done.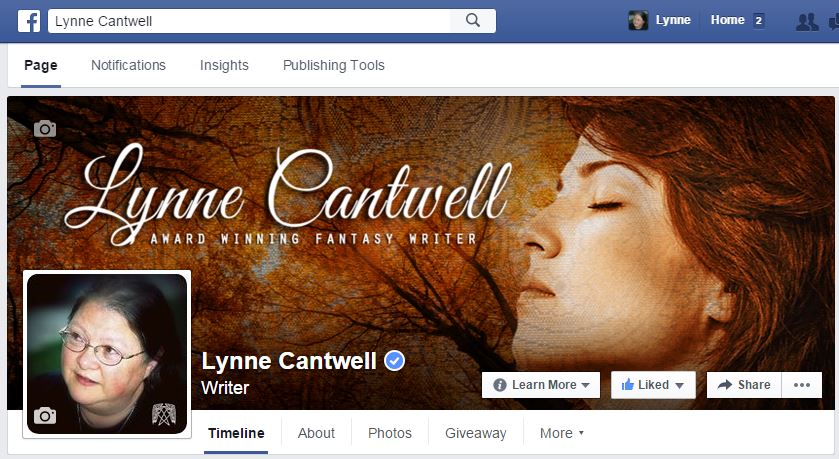 Maybe the new button will draw more people to my Amazon Author page. But if not, I can always change it again.
Note: As usual, Facebook is rolling out the changes over a period of time. So if you don't see these additional button options on your own page yet, keep checking.