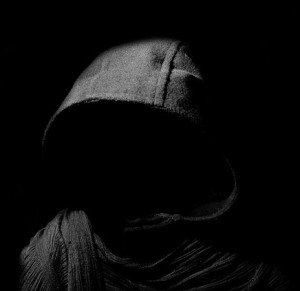 Guest Post
by Morgan Winters
My name's Morgan, and I'm an author. I feel kind of like I'm at Authors Anonymous, confessing my deepest secrets. I've kept my writing hidden for a very long time because I write incredibly dark and disturbing stuff. In fact, it's so warped, I can't even discuss it here on this Safe-for-Work platform. It's better that way, anyway.
I'd started a half dozen or so projects, finishing none of them. That's probably not a lot compared to most of the authors who frequent IU. But for me – the "nice guy" – it was a lot, and it was frustrating. I couldn't complete them; I knew that once I did, I'd have to publish them. And then – then, I'd get "the looks." You know the ones I mean… OMG, did he really write that? He must be sick! What a creep! I hope they fire him. I don't want to work with someone that disturbed. Yeah, those.
No one expects that kind of dark stuff from me, you know? I have no idea where it comes from. Sometimes I wonder if I am indeed disturbed. But I have no urges to kill or torture anyone. No urges. Thoughts, sure, we all have those, don't we? And usually in the boss's office. But I digress.
Speaking of bosses, I need my job. I enjoy a roof over my head and food in my stomach. But I also have stories that need to get out of my head. Trading sanity for comfort? I figured there had to be a better way.
So I went online and I found Indies Unlimited. I stumbled into an incredibly thought-provoking written flash fiction prompt by he who they refer to as The Evil Mastermind. The photograph was also compelling. I wanted to enter, but again – the story in my head was warped, and I couldn't risk being found out by my co-workers when it came time to ask for votes. And what if, on the outside chance, my story won? Then everyone would think I was not right in the head. Well, I'm not, but I mean like not right as in OMG Mabel, get the kids in the house, that creepy guy is coming up the street. I stared at that screen for a long, long time. I write (or try to, anyway) novels. I can't write short stories – what makes me think I can write something that's only 250 words? I'd never even had a thought that short in my life. Then I had an idea – what if I don't win – on purpose? It was then I decided to use a fake name and purposely exceed the word count so there was no chance I could win. It was then I became who you all know as The Secret Scribe.
No chance to win? No pressure. Waiting for the next Saturday's flash fiction prompt was like an itch I had to scratch. Gimme the prompt now, dammit! Give it to me. I needed it. I was now an addict. Still am.
I decided to contact Indies Unlimited directly and ask if it would be all right to publish my stories in a book, along with their photo and written prompts. The gracious folks gave me permission. I now planned to publish a year's worth of stories in one book. Not unlike the official anthology, I'd have the prompts (written and photo) on one page and my story on another. That's over 100 pages right there. Wow. In one year, I would be a published author. I just had to figure out how to make that happen without anyone finding out about it.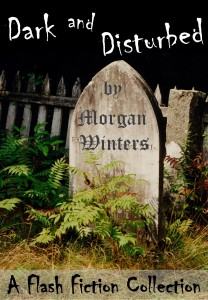 As if it was divine intervention, L.A. Lewandowski wrote an article about pseudonyms. I had to try it out immediately! Of course, I didn't already have an author central page, or a KDP account, so I had to set all that up. And all the instructions to do that were right here on IU, along with a step-by-step guide on how to publish a book for first-timers like me.
So – the "moral" of the story, if you will, takes us to the title of this article. Indies Unlimited has done EVERYTHING for me. It has shown me that I can write something shorter than an epic novel. It has taught me how to do everything from formatting my own book to finding free promotion platforms. I learned how to set up my Author Central page, how to make a book trailer video, and so much more.
My collection of twenty-five stories is now published, and I ran a freebie using Martin Crosbie's list of promo sites. I didn't have a lot of downloads – but I'm not on Facebook or Twitter and my Dark and Disturbed blog doesn't have any followers. No matter, I'm very happy with how it turned out. I even made it to #14 in the anthologies category. All that coolness, and I can still go to work. I feel kind of like Clark Kent.
So thank you, Indies Unlimited. Without you, I wouldn't exist.
Disturbedly Yours,
Morgan Winters
---
Morgan Winters is the author of the flash fiction collection Dark and Disturbed. He hails from a secret location in a secret city in a secret country. His true identity is … in fact … a secret. You won't learn anything new about Morgan on his Author Central page or on his blog. Because everything's a secret.