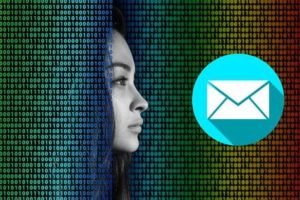 In my years as an Indie publisher, there have been a number of schools of thought as to what it took to be successful. In the salad days of 2012, the advice was, "Do a free run, then sit down and wait for the Brinks truck to back up with your money." Those were good days, almost certainly too good to last. Since then, the advice has ranged from "write in a series and make the first book free" to "drive sales through Facebook ads," to "use keywords and sharpened metadata to drive traffic." Through it all, though, one thing has been constant: you need a mailing list.
The reason why is simple: You control how and when you access a mailing list, as opposed to investing everything into working the Amazon or social media algorithms. The problem with algorithms is, they change. What might be golden today can turn to lead tomorrow. A mailing list is yours forever, though, or at least until someone unsubscribes.
The key frustration I hear from most writers, though, is that it is awfully difficult to build a list into any kind of size that will deliver results. I feel your pain. Let's look at the various ways to build a mailing list.
Offer a freebie. This is my favorite method for one simple reason: if someone subscribes to your newsletter mailing list to get a free eBook, that tells me they are interested in my books. I find that an attractive attribute. I put links at the back of every book, offering a free eBook for signing up. The problem with this method is, if you're not selling or giving away many books, you won't get many signups this way.
Social Media. This can actually be used in conjunction with the first method.  You can post on Facebook, Instagram, SnapChat, Pinterest, wherever you have the strongest presence, offering a free eBook in exchange for signing up. The strength of this strategy is, it's free. The weakness is, it's easy to get lost in the rapidly moving river of information that is the characteristic of social media 2016.
Contests. Want a quick way to build your list? Offer to do a drawing for something everyone wants, with the cost of entry being to sign up for your list. Kindle Fires, Amazon Gift Certificates, etc. make for great prizes. This will typically do a great job of driving signups. The unfortunate thing is, the people who sign up might be just trying to win something and have no interest in you or your writing.
I used contests several years ago and built a list that I kept separate from my smaller, organic list. Then, I did a number of mailings. My organic list had an average open rate of 47%, and a click-thru rate of 21%. Compare that to my contest list, which had an open rate of 19% and a click-thru rate of 3%. That was enough to convince me. I pulled the people off the contest list who actually opened my emails and added them to my organic list. The rest, I deleted.
List building is a long process. The key is to keep at it every month. I started my list in March of 2013. Three and a half years later, I'm up to 2,500 people. The biggest gains were by giving away large numbers of books, then reaping the signup benefits. A single Bookbub ad can funnel more than 250 names to my mailing list.
Here's another problem that can come with adding a lot of people to your list: delivering the free book you promised them. Initially, I hosted the document I wanted the reader to download on a page, then sent them instructions for how to sideload it onto their Kindles. As you can imagine, that led to a lot of emails expressing frustration and a lot of wasted time on my part, trying to help people figure out how to successfully sideload. There's a reason I don't work as a helpdesk operator. I'm not very good at it, and I don't enjoy it.
Luckily, there's a solution at hand: BookFunnel, which was launched earlier this year. I am a fan. Here's how Bookfunnel works: You upload whatever book you want, including the cover, and you get a link. You can give that link out to whomever you'd like, and that person can download your book in whatever format they'd want — Kindle, Kobo, Nook, etc. It makes the whole process of giving your eBooks directly to your readers streamlined and easy. The best part is, if people still have a hard time with it, Bookfunnel has a helpdesk that will walk them through the process.
I use Bookfunnel to give away my free eBook when people sign up for my mailing list, but I also use it for my ARC (Advanced Review Copy) readers. With 200 ARC readers on my list, it would drive me crazy trying to deliver that many books. Instead, a single email with a link to the eBook's Bookfunnel link takes care of everything. There are a number of great features as well. You can see what percentage your readers chose to read in IOS, Kindle, Nook, etc. That's kind of handy information. If you're concerned about the link getting out and abused, you can set limits as to how many copies can be downloaded, or you can set an expiration date for the whole link. Bookfunnel costs $20 per year, and that allows you to have up to 500 downloads per month.
By the way, why do I have 200 ARC readers? Because one emphasis at the moment is launching a book with a lot of reviews. I'm hoping that with that number of Advanced Readers, I will be able to launch each new book with 50+ reviews in the first week. That really opens up your advertising opportunities and provides social proof.
Good luck in establishing and building your mailing list. I believe it can be a key component of a good launch strategy.