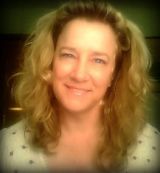 Friend and author Valerie Douglas has just announced she has signed with Fantasy Island Book Publishing.
I caught up with Val while she was preparing to test-drive a Lamborghini Diablo. She said, "Truthfully, at times I wasn't sure it was ever going to happen. . . Then one day in an on-line conversation I met JD from Fantasy Island Book Publishing. He liked what he saw of Servant of the Gods, my most recent release. He bet me that if I took the chance, he could get it on the Amazon bestseller lists faster than I could. If he succeeded I had to sign a contract with Fantasy Island. You have to like a guy that cocky but he did it. In four days! You can't beat success." No, I rather imagine not.
We all wish Val the best in her ventures with her new publisher, and trust we will still bump into her at the old water-cooler from time to time.