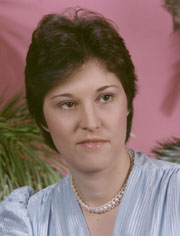 Author Jacqueline Hopkins-Walton lives in Sitka, Alaska. She started writing when she got out of the US Navy in 1988. As is so very often the case, life got in the way for a while in the 1990's and she shelved her writing  until she got involved in editing her niece's novel.
Jac writes mainstream fiction, murder mystery and romance. She gets her inspiration from everyday life experiences, the places she's been, the things she's done and even things she sees on the news.  One of her books is a murder mystery set in Alaska. Her idea came from a report about some herring fishermen who  pulled up a skiff in the net instead of herring. She says, "Now I have all the pictures and videos of it so I can write about it and use it to my advantage in my murder mystery. I'm the type of person who has to get first hand experience in my research to make it real for the reader, even though what I write is fiction."
She has 4 to 5 works in progress at the same time, and when she gets stuck on one, she moves to another. One is a historical time travel romance, another is a murder mystery, yet another deals with a serial killer, and mainstream contemporary fiction as well. One is a work that she started with her father, who passed away before its completion.
Even though Jac is a technical editor/writer at her day job, she says editing is the hard part of being a writer.  She looks at it as a necessary evil and says hiring an editor is something authors simply must find a way to incorporate before going to publication. With the wide array of experience in the indie community, Jac sees an opportunity for authors to exchange services for mutual benefit and at no cost.  "For instance, I could offer my editing services in exchange for promotional services. I need an assistant to twitter for me, advertise for my book say on a weekly basis, trade critique reading or beta reading services. The possibilities are endless," she says.
Jacqueline has used and recommends the use of beta readers. She says, "They can help you catch things your tired eyes miss after reading and writing your novel for hours or days on end."
Insofar as marketing her work goes, she feels the best return on investment is accomplished through good reviews and word of mouth. But, she says for 2012, she will probably spend a bit more in advertising and try some marketing avenues other authors have suggested, "Like press kits as KS Brooks has suggested, though I am not one who can get up in front of people to talk to others, that scares me to no end. Moving back to the lower 48 I might try more book signings."
Jac has read many other indie authors including Shaina Richmond, Ellison James, Robert Bennett, Conchie Fernandez, Kristina Jackson, Gary Hoover, Walter Eckland, Linda Prather, Bex Aaron, Nigel Bird, K.R. Smith, Sibel Hodge, Elaine Raco Chase, Lili Tufel, and Valerie Douglas. She also has many more indie titles on her kindle to be read.
Her advice to aspiring writers? "Don't give up on your dream of being published and if you need help, ask. Definitely get an editor for your book, and like I said, trade for those services if you have something they need. Perhaps you can find an editor who writes, but isn't good in cover art and you are. The indie community online (facebook, twitter) has and continues to be a wonderful avenue for new writers."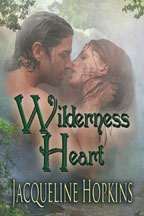 Jacqueline's featured title is her romance, Wilderness Heart:
Lyn Taylor guides men on hunting trips in the Idaho Wilderness, but it is a man's world, which makes her world complicated. To top it off, she was suppose to marry a local lumber owner who decimates the land around her world, but he's too controlling so she breaks it off. Enter Nic Randall, another mill owner, hires her to guide him as a ruse to scout the timber, sparks fly when she finds out.
Wilderness Heart is available from Amazon, Smashwords, All Romance Ebooks, and Super Ereads. You can learn more about Jacqueline Hopkins-Walton and her writing at her excellent blog. You can also find her on Facebook and follow her on Twitter.
Jacqueline wishes everyone a happy new year and wishes much writing and publishing success to everyone in 2012.