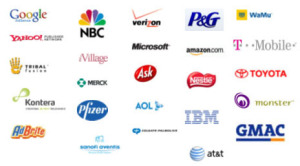 I hate promo.
I really do. And I don't mean other people's promo (OPP?), though I'm not a fan of it, either. I mean I hate doing it myself – flogging my book hither, thither, and yon. And yet, it seems to be at least half of the Indie gig, as all the time and energy spent getting the good cover and crafting the effective blurb and gathering reviews, let alone writing and editing a whole book in the first place, won't matter at all if nobody ever sees it. Not if no one ever visits that listing on Amazon or B&N or the iStore.
Some authors, it seems, have had some success doing things like maximizing their "tags" – those little descriptors that are supposed to make a book pop up higher if somebody happens to type the right term into a search engine, be it "fantasy" or "mystery" or "New Jersey" or "Sheltie." There are those who swear by the process, and on any writers' group or page or board there are usually threads dedicated to authors tagging each other in some weird homage to a never-ending recess game at a virtual elementary school playground. I guess it has worked to get more exposure for some people, or they probably wouldn't bother. But if you ever look at the tags on any "bestseller," they usually seem to be an afterthought, if there are many there at all. The handful of tags on Game of Thrones or The Hunger Games does not seem to be detrimental to their success. Tags might help someone find a book if they don't know what they are looking for, but that doesn't seem to be the way an awful lot of people find something to read. More often, they hear or read about a book that sounds interesting, and they go find it for themselves.
And thus, readers get spammed by authors. And as all of us authors are readers, too, we spam each other, which is easy as we are usually all hanging out together at the same virtual places. Like fish in a barrel. Some spammers go wide and shallow, littering identical "Buy my book" posts across twelve Facebook pages in the space of four minutes. Some put up "Wow! Look at this awesome/awful review I got!" on a daily basis, or "check out my cover," or "could you hit 'like' on this page?" on and on, spinning into infinity. And while I'm sure a lot of those posts are earnest solicitations for congratulations or commiseration, support or advice, it seems unlikely that nobody is hoping a fellow author who clicks their book listing might not be so overwhelmed by the magnificence thereby revealed, that they go on to click "buy."
That's what I hate doing myself. Though I like to think I never went acutely heinous or overbearing on dropping promo right and left, I'll do it on a promotional thread, or a page specifically for book listings, etc., etc. And I'll frequent "reader" pages that are specifically for promo (though I suspect there are really no non-authors on any of them), and do my dirty little business. And it sucks, and I hate it, and it makes me wonder: If I'm going to have to be a salesman all the time, then why am I a writer at all?
As I mentioned in my "One-year-anniversary-as-an-Indie" column last week, I have decided to do all that stuff a lot less this year, and try to write more. Now with two months of data, I can say something about how that is going.
First, I'm only looking at my three "main" books, the first three volumes of the Norothian Cycle, and only on Amazon US. Honestly, I'm not trying to make this a camouflaged promo post, so I'll just call them books One, Two, and Three, and say that they are in the fantasy genre. On average, as 2011 was ending, Book One was doing maybe a little better than a sale a day at $2.99, and the $4.99 sequels maybe a dozen a month between them. They are all long books, 120K words or more, and all get well reviewed. My biggest month ever last year, between the three of them, was still well under a hundred copies total.
January. I started spending a lot less time on social media altogether, maybe dropped a couple promo links in places specifically for it, but basically did nothing to "push" my books. Amazon US sales for the month, which were slow for a lot of titles (particularly outside of the "Select" program), were 15, 6, and 6.
So yes, all that blundering about on social media may in fact have been making some difference, as sales were about half of what they'd been averaging. But still, miniscule.
On February 1st, however, I ran an ad on Book One. For $100, it was the e-book of the day on Ereader News Today (ENT), and that day it sold 110 copies at $2.99, got to #1100 in all paid titles on Kindle, and top 10 or 20 in a couple of those subsidiary categories with about six degrees of separation. Sales continued at a faster-than-normal pace all month, and the $4.99 sequels picked up some as well (usually both of them getting a sale at the same time), so February ended with sales of 173, 26, and 24.
That's just data, here's what I *think* I learned. First, while "promo" can work some, "advertising" can work a lot better. People don't really mind being exposed to advertising, in fact they'll actually go looking for it (ENT is their own site). What they don't like (witness the joy on the Kindle Forums when all self-promo was banned) is being constantly hit over the head with spam everywhere they go.
Two, if there were enough reputable sites like ENT, with enough readers who trust them, I could in theory have done much, much better over the course of my first year as an Indie by buying one ad a month, and totally ignoring all social media altogether. I'm sure not every ad would have worked as well for me as ENT did, paying for itself before lunchtime on day one, but even if I had only sold a quarter of as many books on a monthly basis, that still would have been more than all my shucking and jiving around Facebook and Twitter and Goodreads et al sold for me. And I would have had, literally, dozens more hours a week during which I could have been writing. I could have traded money for time, at a pretty manageable rate, and ended up with more readers.
The flaw in actually making that a strategy, however, is that there are only so many sites like ENT, and their advertising opportunities fill up quick. Also, it's likely that a second ad run on the same site for the same book would drop off considerably. More and more similar sites will appear of course, which will likely dilute the effectiveness of all but a few of them. Oh, and of course the prices for advertising on the good ones will climb and climb.
So in the end, I don't have any expectation that my promo-ing days are over, and I'll still be doing this stuff that I loathe so well. But it's nice to know there are other options to make use of from time to time. Options that can work, options that leave me more time to write, and options that make me feel less icky.
———————–
As always in closing, an excerpt from an actual review of a real book, by a real reader.
"Follett looks so smug on the back cover w/his black turtleneck"
(from a one-star review of Pillars of the Earth by Ken Follet.)
*     *     *     *     *
M. Edward McNally is the author of the Norothian Cycle books: The Sable City, Death of a Kingdom, and The Wind from Miilark, and multiple free short story volumes titled Eddie's Shorts. He has been writing for twenty of the last thirty years and does not recommend the ten year spell of writer's block in the middle. Ed is a contributor at Indies Unlimited (IU Bio Page) and tilts at his own windmills over at http://sablecity.wordpress.com/
[subscribe2]