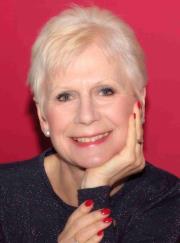 I have a question for authors this week…..
Looking at my list of books to review, it's rather eclectic – there are all sorts of genres, fiction and non-fiction. I try not to turn away review requests (I don't like to refuse a genre I haven't tried, I might love it!), but to date, I have had to turn away three. The first was a non-fiction book that 'teaches computer forensics to any level computer user'. With respect, I think I would prefer to pull my fingernails out. The second was 115 Reasons Why It's Not Your Fault if You're Fat. Puuuhlease. There is only one reason you're fat – you eat too much and exercise too little. The third – and I felt just a teensy weensy bit guilty about turning this one down – aside from the fact it was 300k words long, it was in the present tense (3rd person). I confess I have only read one book in the present tense (Water for Elephants, Sara Gruen). I enjoyed that book (sort of), but I just did not warm to the present tense (1st person in this case). I have shied away from this ever since.
Wondering if I was doing the practice a disservice and if it was just me, I had a quick scout around and read a few articles about it. It appears to be regarded as 'faddish', 'jarring', 'gimmicky' and 'intrusive'. The general consensus seems to be that it is not overly popular with readers (good, it wasn't just me). Some say it's more 'powerful', 'it feels fast and urgent', and 'gives a sense of immediacy'. Although it seems to be more acceptable in YA and has to be done extremely well to avoid being contrived or awkward, past tense novels sell better, it appears.
So my question to you is:
What do you think about writing in the present tense (1st or 3rd person)? What are its limitations (apart from the restrictions of the timeframe)? What are its advantages? Do you think it works? Have you ever used it and why instead of the past tense?
Ok, that's 5 questions.
Does anybody want to convince me that I should give it another go?
I have an idea for the Evil Mastermind….perhaps the writing contest should be one written only in the present tense……
*     *     *     *     *
Cathy Speight is an accomplished book reviewer and Chief Consulting Reviewer at Indies Unlimited. For more information, please see the IU Bio page and her blog.
[subscribe2]