Last week I wrote about begrudingly participating in a public event. If you missed that post, you can read it here. Yes, I was a good girl, telling you all the reasons why you should pony up and "just do it." Well, this week, I get to tell you how I really feel.
Many things can go wrong at an event. MANY. Unforeseen challenges, faux pas, wardrobe malfunctions and more are all a possibility. It's best if you're prepared, of course.  Here are some product suggestions which will help you prevent a number of heinous scenarios.
First off, if you're going to do a reading on a stage in front of a couple hundred people with a spotlight shining directly into your face and no podium light (see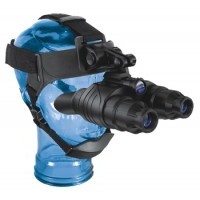 photo above), you may run into an issue. Here's a hint – that page is going to be in the shadows, therefore illegible. I should have realized this – the man who read before me stumbled the entire way. I just thought he was a poor reader. Not so, I soon discovered. In order to avoid this, I highly recommend procuring or renting a pair of these stylish night vision goggles. Since I write suspense novels, I think these would have gone over quite well.
Then, of course, there's always the possibility you're at the event alone. This may pose a conundrum if you would like to get photos of yourself at your display table for press purposes. Never fear, there is a solution. Make sure to bring your own camera, then stalk a person nearby who is carrying their own equipment. They obviously like taking pictures, so when you jam your camera into their face and ask them to take one for you, they're likely to oblige.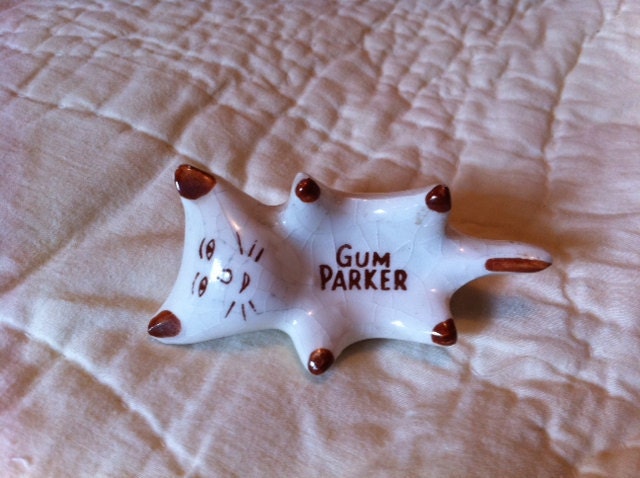 I like chewing gum at an event like this; it keeps my throat moist and my breath fresh. Unfortunately, the other night I was down to my last stick of gum. This presented a problem – I knew I'd have to take the gum out to do my reading – and then what afterwards?  Now, if I'd been aptly prepared, instead of having to stick my chewed gum to the back of my cell phone, I could have had one of these stylish chewed gum holders with me. Problem solved. Of course, I could always just bring more than one piece of gum.
Then, of course, before getting up on stage to speak, one really does want a glass of water, or something to keep those vocal chords primed. But having water on a
table with paper books can be problematic. Water bottles sweat, and the next thing you know everything on the table is getting wet. Last week, when I went up to the stage, they'd accidentally switched the order and I ended up backstage for ten minutes before speaking with nothing to drink. I could feel my throat becoming parched as I waited in the dark. Now, if I'd been wearing this neat contraption, well then – I would have been all set, wouldn't I?
Those are just a few products to help make your personal appearance a success. Remember, anything can happen – so be prepared.
*     *     *     *     *
K.S. Brooks is an award-winning author and photographer, and Co-Administrator of Indies Unlimited. For more information, please see the IU Bio page and her web site: http://www.ksbrooks.com/