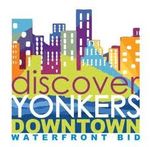 Books Without Borders is a literary event which will be held on the Yonkers Waterfront on June 9th 2012.
Booksellers, Authors, Agents, Publishers, and Designers are all invited. Authors and Booksellers will be selling books. There will be workshops, seminars and panel discussions throughout the day. It is a place for authors and booksellers to promote themselves and their books. This is the event for new authors trying to get noticed by mainstream publishers and agents.
Books Without Borders is being organized by the City of Yonkers, the Yonkers BID, the Yonkers Library System, The Westchester Guardian and Yonkers Tribune newspapers, WGRN Radio and Dennis Sheehan of The Writers Collection.
The event will encompass the area from the Riverfront Library two blocks to and including Ella Fitzgerald Park. There will be live music at several locations within the event boundaries. Local restaurants are participating and hosting signings for featured authors. For more information, please visit the event posting on Goodreads.
*     *     *     *     *
Information and announcements such as these are provided from time to time by Indies Unlimited in the way of a public service. We strongly encourage interested parties to exercise due diligence in researching and evaluating all such opportunities of interest before choosing to participate.