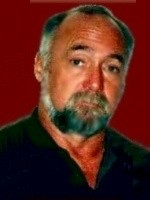 [This is part 3 of a series of articles by Lin Robinson featured on Indies Unlimited. For part 1, click here. For part 2, click here.]
I mentioned last time that many of the rules are actually fads. And if you are around for awhile you see them come along, build to hot intensity, then lapse as another takes the center stage of absolute conviction. The tropes below have all been hot buttons for a year or so over the past five years, and still linger around in the blogs and discussions and "12 Things That Will Damn Your Writing Career For Eternity" videos that people link to on social media. In addition to the recommended practice of checking with published books, I'm offering some quickie MythSmashers here.
Adverbs. There are actually people who will tell you to avoid them entirely. They are "lazy writing", Avoid them with "strong" verbs. Balderdash, say I. Apart from the general, "There are no wrong words" concept, adverbs are extremely useful and do much more than switching verbs around. That's why we have them. Same reason painters don't stick to primary colors. Try rewriting this to use a strong verb that eliminates the need for an adverb.
"She remained doggedly, even perversely, small time."
Passive voice. This was a huge writing rumor demon a few years ago. Again, why should any one "legal" voice or part of speech be bad?
Some of the arguments against it are asinine, usually confusing the purely technical "passive" term with being emotionally weak. Many who speak against it aren't even sure what it really means. If you are troubled by the issue, look it up.
It's a question of style, can add elegance, wryness, a period feel, a character voice, mystery. Here's another sentence to trash, see if you can do it better by changing the voice.
"It was generally thought in the village that she was a witch, and it was even believed that she was a familiar of the indecently eccentric."
But don't stick to my sentences: how about these? "Never in the field of human conflict was so much owed by so many to so few." Sir Winston again, but there's elegance of expression on this side of The Pond, as well: "We hold these truths to be self-evident, that all men are created equal, that they are endowed by their Creator with certain unalienable Rights."
One of the worst things about the passive voice witchhunt is that it spreads out to cover construction that isn't passive, just looks like it. "I was living in the dorm", is progressive past tense. Make it "I was housed in dorm" and it's still not passive. I have seen, as perhaps you have, too, people suggesting going through your MS searching out helper verbs to get rid of passive voice. Eliminating, notice, the verb "to be" in order to improve writing English.
"Head-Hopping" What replaced passive tense as the most villager-torched use of English was multiple point of view. The term "head-hopping" was invented. There is no real source of it, it's just another rumor. The central idea here is not just stupid, not just ignorant of the body of existing writing, it's downright insulting. Because it works off a premise you often see writing hags promoting–that readers are just to stupid to follow you unless you keep everything very simple and dumbed-down.
As always, the ultimate answer isn't what they say or what I say, but the published work. Among many, many, many books that use multiple viewpoints (Wilder's "The Bridge of San Luis Rey", John D. McDonald's "Slam the Big Door" to mention two best-sellers) there's a really egregious example in Ken Kesey's "Sometimes A Great Notion". We come into a chapter being told about a guy sitting on the bottom of the river with a huge log in his lap, drowning as the river rises. We have no clue that the narrator is, for the first and only time in the story, Joe Ben. It takes pages to figure that out. Readers loved it, mentioned it to each other admiringly. They did not toss the book away and flee screaming into the night. Because they are not idiots. Do you really want to write for idiots?
A maddening feature of the "head-hopping" crusade is that when you press people on it, they'll admit that you can change POV in a book. Just not in the same chapter. You show them different and it's not in the same scene or section of paragraph or sentence or word or letter or something.
In fact, it's simple. Use as many POV's as you want and change them as often as you can while not making it too confusing to follow. How you determine if it's too confusing depends on how you work, but almost any test is better than taking the word of some knucklehead on the net with no credits.