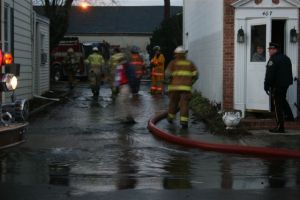 It was the last hour of the last shift for Mike. Thirty years with the department. After today, he and Sheila sell the house and retire to Boca.
It was almost over. When the call came in, the shift commander tried to wave Mike off, but he would have none of it. He went. He always went.
In 250 words or less, tell me a story incorporating the elements in the picture. The 250 word limit will be strictly enforced.
Please keep language and subject matter to a PG-13 level.
Use the comment section below to submit your entry. Entries will be accepted until 5:00 PM Pacific Time on Tuesday, April 10th, 2012. Continue reading "Week 15 Flash Fiction Competition: Last Call"