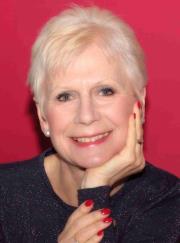 I suddenly realised that I had overlooked what was right under my nose. It probably hasn't escaped your notice that the auspicious IU team is made up of (apart from me, of course) an amazing group of talented, brilliant, funny, witty, and charming authors. With regret, I haven't had time – yet – to sample all of these authors' work. Clever and gifted as our Evil Mastermind is, he has yet to invent the 40-hour day. Come on, Stephen Hise, pull your finger out and get on with it – I need more reading hours.
So far, I have had the pleasure of reading books by three of our wonderful resident authors: Stephen Hise, Valerie Douglas, and Rosanne Dingli. Three outstanding authors, three very enjoyable books.
From Valerie's prolific pen, I have read Not Magic Enough – a delightful short story of forbidden love between an elf and a young woman who uncomplainingly lives a life of hardship. It's a touching story of an ill-fated love, beautifully and movingly written.
http://cnkbookreviews.blogspot.co.uk/2011/08/not-magic-enough-by-valerie-douglas.html
Rosanne's book, According to Luke, is an extremely enjoyable romantic thriller set in the most beautiful and magical city of Venice, Italy – a perfect backdrop for a story packed with mystery, suspense, murder, greed, and romance. Think Dan Brown, and mix it with The Thorn Birds – a powerful combination for a tense, action-packed thriller.
http://cnkbookreviews.blogspot.co.uk/2012/02/according-to-luke-by-rosanne-dingli.html
Stephen's books, Upgrade, is another compelling tale about a successful businessman who has drawn the short straw in the looks department and undergoes an innovative and life-changing, but irreversible procedure to change the way people see him. He's got power, he's got money – he just needs women to want him. However, one must always be very careful what one wishes for. A cracking book with an ending that only be described as 'gobsmacking'.
http://cnkbookreviews.blogspot.co.uk/2011/08/upgrade-by-stephen-hise.html
 *     *     *     *     *
Cathy Speight is an accomplished book reviewer and Chief Consulting Reviewer at Indies Unlimited. For more information, please see the IU Bio page and her blog.
[subscribe2]