A writer buddy of mine was recently lamenting the fact that people won't shell out 99 cents for his book. Mine are 3.99. If everyone I know (and the people I have come into contact with online) would buy my books, my wife wouldn't check the bank account with shaking fingers every night.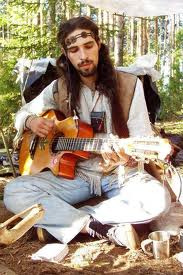 See, here's what got me thinking.  Yesterday, at about dinner time, a young man showed up at my door and launched into his spiel.  When he got to the 'before you say no' part, I smiled and said, 'I'm not going to say no…we're pretty broke, but can I donate $5?" I'm not trying to brag.  My 5 crumpled up one dollar bills aren't going to change his life or break us. And I have sold stuff door to door and it is hell. So, I empathized. But it got me wondering.
I've bought peanut brittle to send peoples' kids on a class trip (I LOATHE peanut brittle). I tip 20%. If you've ever been a waiter you don't tip %15. I've bought Girl Scout cookies…sometimes from people my own age who were selling them for their Girl Scouts.
I've bought water for homeless people. I've given countless bills and handfuls of coins to buskers and various street performers.  But people get downright offended about spending money on BOOKS? Something that is tangible…that they can keep…that took a lot of time and energy to write?
OK, some books suck. Mine don't. Neither does the book written by the fellow I mentioned who priced his wonderful book at 99 cents (ahem…Antrobus).
Now, here's the part where I sound like a whiny bitch, but bear with me. I know you have bought Girl Scout cookies and chocolate bars and blah, blah, blah.
I am a freelance writer. I charge $35 per 500 words. I can write about almost anything. Now, I don't get paid to write my two posts per week here on IU. I'm not complaining. IU is staffed by professional writers like myself. All the content is free. You can read things on here all day. We enjoy it and feel like we are giving back.
So, we write. And writing is just part of it. There is the crazy amount of work Hise and Kat put into keeping the site up and running. We do a lot to bring you a laugh, an idea, a new way of looking at writing, etc. We don't sell cookies. Or peanut brittle (thank god). But there are ways you can show your appreciation. Leaving comments is great! Love the comments! There are also IU shirts and mugs and mousepads, oh my. You could buy one and it would help Hise and IU out a lot. Or donate a few bucks.
You could buy a couple of our books. Or all of the books. See, I debated even writing this because writers have been made to feel like pariahs for trying to sell their work, But why? Why can Girl Scouts guilt everyone into buying their cookies? I don't know about you, but the Girl Scouts haven't done shit for me lately.
Yet, thousands of people come to this site. They must be enjoying themselves or enriching themselves somehow. You must be getting something out of this or you wouldn't be here. (BTW, if you were my client, we just passed the $35 mark.)
I don't want to beg or whine. Honestly. But I see it like this. I belong to a motorcycle forum and a knife forum. After kicking around there a while, I learned a lot. I felt grateful. So, I paid the twenty bucks to become a lifetime member. And that $20 has paid itself off in knowledge, friendship, and camaraderie. And sometimes free stuff!
Here's all I'm trying to say. None of us are about the hard sell. Which is why we are all poor. If Indies Unlimited means something to you…if you are entertained…if you feel that you have gained something from the site, well, buy a mug. Buy Hise's book. Buy David's book. Or one of mine. Or one of Kat's. Or one of Ed's, Jim's, Val's, Lois', Laurie's, Rosannes', Yvonnes'. Drop by some of our websites. Visit the mighty room of RUSH!!!!!!!!!!!!!!!!!!!!!!!!!!!!!!!!!!
Bottom line, I am about as poor as you can be and still live inside. Fine. That was my choice…sort of. It's one I question every day. But if someone or something does me a solid, I'm happy to shell out a few bucks so they can keep doing it and to show that what they do is appreciated. It just seems right.
I don't mean this to be some big guilt trip. I spent a long time on the motorcycle forum before I heard someone mention paid memberships. It hadn't even occurred to me. I mean, it was all free, right? After all, it was on the internet. But when I realized, man, I couldn't get my wallet out fast enough.
*     *     *     *     *
JD Mader is a Contributing Author for Indies Unlimited and author of the novels JOE CAFÉ and THE BIKER – and co-author of the mighty Bad Book. For more information, please see the IU Bio page and his blog:www.jdmader.com (and musical nonsense here: JD Mader).
[subscribe2]