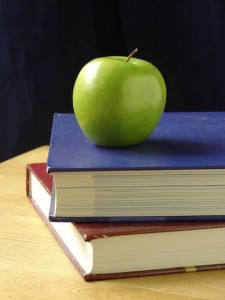 After a stressful day of pushing papers, herding nerfs, or defenestrating your political enemies, it can lift your little literary heart to read that someone owned up in public to liking, even loving your book. It's more challenging for indie authors to get that review sugar, since most of the standard review-type publications—unless we are willing to part with some buckage—give us Ye Olde Royal Snubbing. So I understand the temptation to swap book reviews with other authors. Indie Land is a mostly supportive and lovely community, and we want to support and love each other, well, in that platonic, pat-on-the-shoulder bromantic sort of way. So what's wrong with a little mutual backscratching to get a little bling of your very own? Well…in some cases, this might not be your best move. Here's why:
1. The "last review I wrote got me banned from Amazon" effect. Some people are actual book reviewers. Not paid professionals, necessarily, but they enjoy it enough to spend many hours a week reading books and writing about them. Like in a dedicated website with nice graphics and a following and all of its concomitant responsibilities. Or they're really good at boiling a story down to its essence. They know how to say things like, "For a first novel, this is remarkably free of typographical errors," instead of, "It sucked so bad the author should have his hands chewed off by rabid honey badgers." Not everyone writes good reviews, even good writers. What if you write a good, thoughtful review and your swap partner…uh…writes something that doesn't even remotely resemble your book? Or worse, is packed with spoilers and promotions for his or her own work?
2. The "tit-for-tat" dilemma. Subconsciously, the desire for a good return review could pressure you to write a glowing one for a book that might have a lot of problems. This favor does no one any favors. You could be seen as having the bad judgment to back a writer who should have done a good edit before rushing his book to market. This could hurt your credibility. You are also depriving your review partner of constructive criticism that could help him or her create a better product or become a better writer. (Best done in private messages.)
3. The "squid pro quo" theory. Overt review swapping could give readers the wrong impression. Say you pop out a five-star review of your friend's book, and a few days later, he posts yours. To anyone who follows the action (and believe me, there are people who follow the source of your reviews and how much bling hangs from them), it could look bad.
4. The "I normally hate sparkly vampires with the passion of a thousand suns" conundrum. You might be asked to review a genre that's nowhere near your wheelhouse. For instance, I don't read too much hard science fiction, and (sorry, Todd Brown) zombies are not my cup of tea. I don't feel qualified to write a competent review of either. It's one thing to review something outside your comfort zone on a whim, because it moved you to write, and another to do it out of a sense of obligation. Guess which one will result in a better product? Right. See, I knew you guys were smart.
5. The "I got mine, now go scratch" possibility. In a perfect world, gray-haired, small-busted women are worshiped and everyone honors his or her agreements. Then there's the world we live in. What if you eagerly read your swap partner's book, post a well-reasoned, balanced review, and receive bupkes in return? You wait a few weeks. Maybe he or she is busy. You drop a friendly hint. Nothing. You never hear from this person again. You consider pulling your review, or retaliating with a one-star diatribe comparing his latest work to the results of a band of crayon-wielding chimps tweaked on crystal meth. Neither is a smart business move. Better to learn from the burn and move on.
Okay, so when does it work?
Book review swaps can work, if both parties are down with it and trust each other to be honest but fair. No need to stalk, but do a little homework. Check out past reviews. Discuss expectations and your comfort zones concerning genres and time frames. Come to an agreement about what happens if you don't feel you can give your partner a positive review. Who knows? Your literary partnership could grow from a marriage of convenience into a long-term deal.
Do you swap reviews? When has it worked out for you?