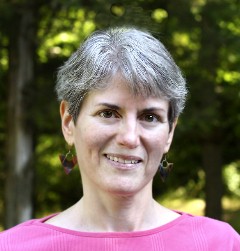 Indies Unlimited is pleased to announce that Laurie Boris has joined the Admin team as Associate Editor here at Indies Unlimited. In addition to serving as a contributing author here,  Laurie is also a freelance writer, ghostwriter, editor, proofreader, and former graphic designer.
Clearly, she's a woman on the edge. Look into those eyes and tell me you don't see a major ass-kicking just waiting for the next person with a stupid question. Her steely stare could turn back a kamikaze attack. THAT is editor material, my friends.
Fear not though. Laurie's new and abundant soul-crushing responsibilities will not keep her from her regular posts here every Tuesday morning. After all, I can't just have her lounging about in the executive steam room all day.
Welcome to admin Laurie!