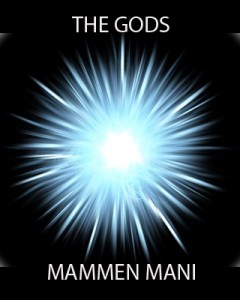 Today we have a sneak peek from Mammen Mani's fantasy novel, The Gods Enter the Infinite Unknown:
This novel narrates the incidents leading up to the universe's defining moment, the big bang. A colony of gods lives together in harmony and peace. These gods have the power to create anything that tickles their fancy. Pain does not exist for them, and they only experience positive feelings.
Then, one of the gods, Lucifer, introduces pain and negative feelings to the community of gods. Once this floodgate is open, their world is turned upside down in an instant. The colony splits in two, as some gods choose to follow Lucifer. Sarah, the love of Emanuel's life, unbecomingly follows Lucifer.
The Gods Enter the Infinite Unknown is available through Amazon.com and may be borrowed for free through the Prime program.
And now, from The Gods Enter the Infinite Unknown…
In poetic fashion, taken by her beauty and the beauty of the place where they sat, Emanuel spoke, "My love for you is pure. It has no boundaries, making it secure. Without your twinkling green eyes, I am nothing. Only your loving presence can make me whole again. When I am in your arms, only you exist. Your sweet touch fills me with insatiable desire. Your joy and satisfaction is what I direly crave, along with your luscious, full lips on every part of my body. Never fall again, my beautiful god, because it hurts me…more than you can imagine."
"I love you too," said Sarah flatly, still looking away from Emanuel. "However, I have more important things than love to be concerned with now."
"How can you say that? Love is the universal force that drives us all. Why did you follow Lucifer?" asked Emanuel, changing the topic. He tightly held Sarah's hand, never wanting to let it go.
"Lucifer has opened my eyes to the other side of life. I get some…well, a sadistic pleasure from the dark arts. You should join me, Emanuel, if you love me. It is something we can enjoy together," said Sarah.
"I will never go down that path. Do you not realize that Lucifer will drive you into the ground?" said Emanuel. "I am afraid he has lost his…his senses."
________________________________