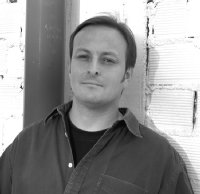 There's been some interesting discussion about literary agents recently, not least following the letter from the AAR to the DoP, which got a good old fashioned mauling from Joe Konrath.
For a decade I had a New York literary agent. I recently switched to a London-based agency, although having decided to give indie publishing a try I have yet to produce anything that she might actually sell, and clearly this puts us both in an awkward position.
The question for indie writers, given the current state of the literary market, is how exactly an agent might fit into your plans. Do you need an agent at all? Let's be clear: Joe Konrath has not sacked his agent, and Barry Eisler is married to his. The role of agents might be changing, but I don't think they're going away any time soon.
We all know the basics: agents marshal the slush pile, acting as a buffer-filter between writers and editors. You need an agent if you want to get your MS onto the desk of even a junior editor at a trad publisher. [Actually, this is bullshit. Editors have emails and telephones. You can pitch directly to them. I've done so myself. If something sounds interesting, they'll ask to see it.]
On the face of it, then, agents are the bête noires of indie publishing, more of a hindrance than anything else. However, agents do more than filter. But what?
First, they increasingly have an editorial role in the production of texts. Agencies these days are expected to submit work which is substantially done, not potentially good. A lot of former editors have switched to agenting, which gives them a built-in advantage; where this isn't the case, agencies have taken on editorial assistants to help with texts before they are submitted.
So if you do have an agent, that's a pretty big advantage for a start. Does your work need an editor? Can you afford to hire out? Well, that warrants a post of its own. But let it be said that agents have become increasingly active in the writing process. I had a cheeky free ride last year. I got all the (considerable) help from my agent, who is an ex-editor, then I decided to go indie with the book. Of course, I won't be able to pull that stunt a second time, but regardless of the publishing path I take in the future, my intention is to keep this agent on my side as far as I can.
Why? Well, no one really knows what's going to happen to the book industry. We're in a state of flux, and different people are trying to negotiate their way through it in different ways. At the moment, many indies who hit big sales take on agents to help them move into print sales. Recent examples of this from the UK are Kerry Wilkinson and Rachel Abbot, both smart people who wouldn't have gone through an agent unless they saw some benefit in doing so. Did Kerry Wilkinson do the right thing? Read this and this: what do you think?
Also, I know writers with agents who are currently having difficulties getting a trad contract, and have been advised by their agents to put the MS out as an indie ebook as a means of attracting attention. The author retains his/her rights and pays the agent nothing while the book is 'indie' published. This is a pretty good situation, I feel, because if things do take off, the author can decide which way to go, and with whom. The agency might also lend an expert hand with editorial assistance at this stage.
It's not only about preparing for a big sales scenario, either. Let's say your indie novel attracts the attention of a Portuguese or Turkish trad press. Do you want to deal with them? Really? Because I'm betting they don't want to deal with you. Are foreign presses combing the English-language ebook market for interesting indies to snap up cheap? I dunno. I haven't had any mails from Brazil or Azerbaijan, but perhaps you have. Are you happy dealing direct? Because I'm not; and I speak from experience.
Finally, agencies are beginning to think about their own digital imprints. So far it's mainly to exploit out of print back catalogue of existing clients, but over here in the UK leading agent Ed Victor has established Bedford Square Books is beginning to publish original titles. The bad thing is that he is reportedly offering the author 50% of net. But another agency I know of is thinking about offering 60% of net (42% of gross on an Amazon ebook), leaving the author with a cut at a mid-point between a current trad deal and the 70% an indie can get from Amazon.
So, what to do? There is something weird about the idea of giving an agency 15% of all income from a book until the day you die, then another 70 after that. That situation wasn't too bad in the days when books either failed or succeeded in the first year of their (print) life; if your agent got you a good deal and your book didn't hit the best sellers, at least you'd been paid something. These days, ebooks never die, and the '15% forever' stuff does begin to sounds a little disconcerting.
Personally, I'm just going to wait a bit and see how things pan out, blagging free edit notes from wherever I can in the meantime.
*     *     *     *     *
John Barlow is a Contributing Author for Indies Unlimited and the author of five books, most recently WHAT EVER HAPPENED TO JERRY PICCO? and HOPE ROAD. For more information, please see the IU Bio page or his website.