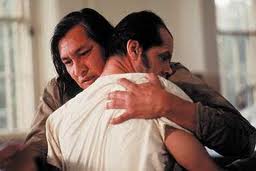 Recently, I got very down. This happens. I get depressed sometimes when we run out of milk. This time, however, I got depressed because writing began to seem futile.
Let me clarify…writing is like breathing…sharing it seemed futile. But something happened. Something that needs to happen for all of us. A lot of people bitch-slapped me verbally…some threatened actual physical harm.
I got to thinking about all that is involved in being an Indie writer. I won't lie. Part of me yearns for the days when I had a regular paycheck and good insurance and my friend Pat liked my stories a lot. I hate promoting. But promotion has an interesting fallout effect. It works – we hope, but more importantly, it builds community.
I know that I can email any of the hundreds of great and supportive writers I have met since I started this game. I know they will understand because they are either in the same place or have  been. They know. And, sometimes, I'm the one giving the pep talks. Sometimes, I'm not. If the white coats ever find the emails between me and Antrobus, we are going to have to find a large Native American gentleman or we are screwed.
My brother recently said that I 'feel more feelings' than most people. That describes a LOT of the writers I know. I suppose it is necessary. Happy, well-adjusted writers are like short basketball players. Few and far between. If you want to write about humans honestly, you need your finger on the pulse. Sometimes that leaves you feeling like you've been stuffed full of emotion and left out in the sun.
In a way, this is a thank you note (you kids know who you are). Moreover, it is advice. I hate the word 'networking' so I am going to call it 'making friends'. I have a lot of great writer friends. And it is fun to shoot the shit with them, but it is invaluable to be able to reach out when necessary and be heard. Hell, usually I don't even have to reach out. They know.
Writing can be the most exhilarating and exciting thing I do. It can also get really lonely. But you lean. I lean on my family and my friends and, sometimes, it is as simple as support. Sometimes it reaches farther down into the depths of 'don't stop you pansy idiot'. We all need validation and since massive sales and yachts are just a pipe dream right now, it sure is nice to have the people you love tell you that you need to carry on.
My support group is honest. Sometimes, painfully so. But I wouldn't have it any other way. Sometimes I need someone to tell me that my story is getting off track. Sometimes I need to be told that my writing means something. And sometimes you can substitute the word 'life' for 'story' and 'writing' in those preceding sentences.
Writers take on an interesting challenge. We shout into the wind and know that, oftentimes, no one will hear us. But we must continue to shout. And I know that, no matter what, there are a handful of people who will always hear me…and possibly wait with lead-dipped bats to break my knees if I start feeling too sorry for myself.
*     *     *     *     *
JD Mader is a Contributing Author for Indies Unlimited and author of the novels 'Joe Cafe' and 'The Biker' – co-author of the mighty 'Bad Book' (available here). For more information, please see the IU Bio page and his blog: www.jdmader.com.