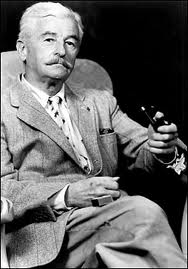 Every once in a while, I see the question brought up in a Facebook discussion group, or posed even here on the blog. There are those who equate the word author with only the highest literary form. The word writer is reserved for the next echelon of those who sully the art for mere profit, writing populist tripe about sparkly vampires and little boys going off to some sorcerer's academy. But at least these were published by a genuine traditional publishing house.
Then, I suppose, are we mere doodlers and scribblers—little better than chimps with keyboards, the indies. We are the "Cousin Eddie" of the entire tradition. No respectable publisher would have us. Why don't we just die? Oh, the humanity.
Far be it from little old me to cast aspersions on such delusions of grandeur. I certainly do not come from any great literary tradition. I am a proud heathen. I have little appreciation for the giants of Western Literature. I believe they largely serve the purpose of assisting English Lit majors* in attaining an air of superiority. I have read some few of the masters and the most praise I can muster for the best among them is that it certainly takes a great deal of words to say a very long thing like that.
Still, I do not begrudge the likes of William Faulkner, Henry James, Ernest Hemingway, and the others their high place in the pantheon of literature merely because their books were not to my taste. Why should they or their acolytes begrudge me mine? Must we be regarded as a separate species? I would never hold myself out as heir to their literary legacy. I have no such aspirations. Does that mean I cannot justly lay claim to the title "author"?
What does it mean to call one person an author and another a writer, using the latter almost as an epithet? Did Steinbeck, Tolstoy, Dickens, Joyce, and Wilde not write?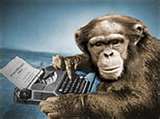 I come from the tradition of medicine. By definition, there is a difference between a victim and a patient. A person who has suffered an illness or injury is a victim until medical help arrives—from that point on, the person is a patient. That is, until they contact their lawyers, whereupon they once more become victims.
Allow me to posit my own characterization of the difference between a writer and an author. One is a writer up until the point one hits the "publish" button. The published writer becomes an author by virtue of making his or her work available to the masses. Notwithstanding the degree of favor with which that work is received, authorship has been attained. We do not need the imprimatur of a publishing house, the acclaim of critics, the approval of our peers, nor even the adulation of the public.
Let those who would cast their stones do so. If it curdles their blood to think I tread upon the same path as their heroes, that is their burden—not mine. We need not let such dusty prejudice find purchase among our own souls. We will find our way. If no one else will help us, let us help each other. Let us aid and comfort each other. Let us shine a light upon the path for those who are behind us now. Let us be open to improving ourselves, to listening, to learning, to honing our craft to the finest edge we dare wield.
I am an author. There is no need to eschew a rightly earned title. The fact is not contingent upon approval by any group or institution. An architect is still an architect even if he is not Frank Lloyd Wright. A doctor is still a doctor even if he is not Michael DeBakey. Not every baseball player is Ruth, even though he may have worn the same uniform and played on the same field. I am no Faulkner, I am no Ed McNally, but I have published, therefore I am.
*We assure our audience that no English Lit majors were harmed in the making of this post. In fact, I gots only the goodest respectification for English Lit majors.

*     *     *     *     *
Stephen Hise is an author and the Founder and Evil Mastermind of Indies Unlimited. For more information, please see the IU Bio page and his website: http://stephenhise.com/