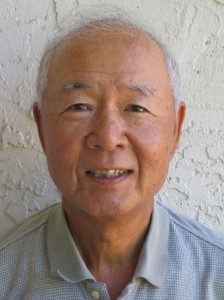 A native of Seoul, Korea, Hi-Dong Chai was educated in the United States. He received a Ph.D. in engineering. After working for IBM for 19 years and subsequently teaching at San Jose State University for 15 years, he retired in 2002.
After retiring, as one who lost his loved ones through WWII under Japan and through the Korean War, he decided to share his life experiences through writing.
My Truest Hope was published in Guideposts magazine in 2012. He e-published Blossoms and Bayonets, a fictionalized version of his family under Japan co-authored with Jana McBurney-Lin, in 2012, and also Cindy and a Korean Boy and Shattered by the Wars in 2013.
His next project is to complete his American story: A 16 year old Korean boy comes to America in 1953. He struggles to support himself overcoming hunger and loneliness. He persists and receives a Ph.D. and establishes himself as an authority in his field. The message of the story is that in America if you are willing to give all you have, you can attain your dream.
More of his work can be found on his website and his Amazon author page.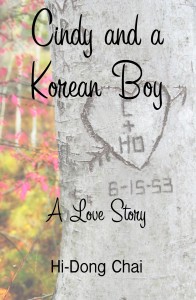 Cindy and a Korean Boy
by Hi-Dong Chai
Available at Amazon, Smashwords, and Barnes & Noble.
It was summer, 1953. I, a 16 year old high school student from Korea, son of a fundamentalist minster, worked as a maintenance boy at a camp. One rainy day an American girl, a 15 year old camper, came into my cabin wanting a romantic relationship.
As one who was told that sex outside marriage was a sin, and the sinners were thrown into Hell where they would walk on a bed of red hot charcoal fire and sizzle — not only for a day, but for eternity. My mind raced for decision: Surrender to a momentary pleasure? Or avoid to going to Hell? There's no Hell, I told myself. But how do I know?… I really didn't know, and I was afraid of going to Hell. Mustering enough courage, I pushed her out of my cabin.
Thus unfolds an endearing love story.